Archive for the 'uniquely italian' Category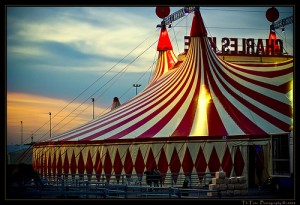 On Monday I talked about the alleged anti-Americanism in the Amanda Knox case from my perspective as an American living in Italy. The comments got a bit (a lot) out of control with a debate about whodunit, what the police did right/wrong, and all kinds of stuff that weren't mentioned in my post.
That's cool — I don't want to stifle discussion, even though I'm sure many of the posters have been all over the Internet saying the same things. I'd rather comments stick more to what the post is about though, and I will be moderating more tightly on this post and on Friday's (and the comments are also going to moderation first, so please be patient); I may also close the comments on Monday's post, so if you have your last words, get them in now!
On the other hand, I very much appreciated reading thoughtful comments from those of you who addressed whether you felt anti-Americanism had anything to do with the Amanda Knox case — especially from those of you who have lived or currently live in Italy. I'd especially like to direct your attention to a comment posted by my friend Tina who is from Seattle but was living in Perugia at the time of the Kercher murder; I think this is a perspective hardly ever mentioned in any press.
Today I'm talking about another of my pet peeves in this case: the so-called media circus surrounding the trial. In the grand scheme of this awful case about the brutal murder of a young woman, this is absolutely a minor point in the discussion; I don't deny that. Nonetheless, it's something that bothers me every single time I see it mentioned in the American press, so I want to talk about it here in my personal space.
The So-Called Media Circus
The American media loves to put out the idea that Italy has made the image of Amanda Knox equivalent to that of a cold, heartless, sex-crazed killer and that Italians are salivating over every detail of this case as it happens, talking about it over their morning espresso, wondering how Knox will wear her hair tomorrow. Please.
Just. Not. True.
Regarding the alleged attacks on Knox's character: sorry, but Italy is being confused with English/British tabloids on this one. And, by the way, regarding the tabloids, I'm in complete agreement with those who are disgusted with some of their coverage on this case. For me, the Foxy Knoxy crap — along with the "Rudy Guede, drug-dealing drifter" stuff — was vile, and continues to be.
Now to be fair, Italian and American news organizations also published sensationalistic headlines, albeit more about Guede than about Knox in the case of American ones. But I'm not talking about *what* was published. I'm talking about how much people cared in Italy, or the so-called media circus regarding the case.
Or put another way, "If a tree falls in the forest and no one is around to hear it, does it make a sound?"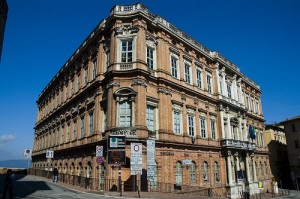 The simple truth is that this case wasn't and isn't a big media deal in Italy outside of Perugia; several of my friends throughout Italy have confirmed that this has been their experience in their far-off corners of the Bel Paese as well. There are, were, and will be national news stories when important trial events come up, but by no means is this a story that has gripped a nation.
I'm not saying the lack of interest is a good or bad thing. I'm only discussing it here to give those outside of Italy an accurate sense of what the climate has been like here regarding this case: there hasn't been much of one.
To put it in perspective, as someone who comes from the country of O.J. Simpson's Trial of the Century, I can honestly say this case never came close to that level of interest outside of Perugia. There simply has been no media circus unless you go looking for it on the Internet, in which case, well, you can find anything on the Internet, can't you?
Part of the reason this misconception bothers me so much is the discussion of the sex angle, which my fellow American expat bloggers in Italy Michelle and NYC/Caribbean ragazza mentioned in their comments to Monday's post; American "journalists" want to make it seem like Italians were so aghast by any mentions of sex in this case that they were ready to convict Sollecito, Guede, and especially Knox because of it.
The real Italy we live in, though, just isn't as puritanical as the United States on such things. On Monday Michelle wrote, and I wholeheartedly agree:
Another angle that is much discussed in the U.S. media which isn't such a big deal here is the whole "wild sex" aspect. The U.S. media makes it seem like the Italians (who are all ostensibly devout Catholics and reserved about their sexuality) have persecuted Amanda because she was a "free-spirited American woman involved in some kind of kinky sex game." I don't think Italians really care about the sex aspect. Anyone over in the U.S. who thinks that is the case need only come over here and turn on the TV. What they will see is that Italians flaunt sexuality in yogurt ads and that topless women in g-strings dance on evening programs meant for the whole family. Italy may be home to the Vatican, but Italians have fewer sexual hang-ups (IMO) than Americans do.
So, please, American "journalists," stop calling this Italy's trial of the century and painting a picture of this country that just isn't true. Exaggerations may help to build a better story, but this is yet another reason why you lose credibility with those of us who live here — and why those who don't live here should be careful about believing everything you "report."
Come back Friday when I'll talk about the evidence outlined in the motivazioni della sentenza, the court's opinion in the case; Americans who have been led to believe Knox was convicted based on her strange behavior may be surprised by what the judges and jury actually heard regarding physical evidence and eyewitness testimony.
Fellow Americans and foreigners in Italy as well as Italian natives, I'm especially interested in hearing your opinions and experiences, so please add your two beans! The same goes for everyone else too, of course. Please let's try to remain civil and respectful. Personal attacks will not be tolerated.
[PHOTO CREDITS: All on Flickr via Creative Commons license: Circus by Thomas Totz; English tabloids by saschapohfleep on Flickr; Perugia: Università degli Stranieri by Francesco Gasparetti]
---
---
---
---
---
---