Archive for the 'sicily' Category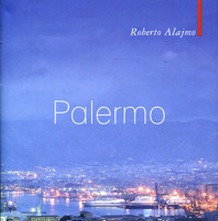 If you've been to Palermo in Sicily, you probably either loved or hated it. My love for the city is no secret. Palermo is not a place that throws open her arms to you; she makes you work for it, makes you discover her charm one ridiculously busy street at a time — and I tend to like that in cities. See also: Philadelphia.
I've written a series of posts about some of my favorite popular stops in Palermo including the Duomo, Fountain of Shame, Antica Focacceria San Francesco, and the Capuchin Catacombs, so when I got an offer to review Roberto Alajmo's new book Palermo from Haus Publishing, I jumped at the chance. The fact that it fits in perfectly with the Gita Italiana 2010 is like icing on the cannoli. Or something like that.
Roberto Alajmo is a native of Palermo; this book is translated into English by Guido Waldman. When I received it, the first thought in my mind was whether this was going to be a love letter to the gritty Sicilian città probably known best for the Mafia and its pastries — and I'd say yes. Yes it is, but it's a palermitano love letter, if you will.
Now let me explain.
Alajmo speaks directly to a first-time visitor to his city from the first sentence: "You have to get yourself a window-seat and arrive on a clear sunny day." This sets the tone of the entire book as he educates the reader about the city's sights, but not just tourist attractions. Much of the book is a tongue-in-cheek look at the city and its natives with caustic, wry observations about illegal structures, Palermitano mentality about corruption, rubbish, politics, and so much more.
I found myself smirking through most of Palermo (and underlining an overwhelming portion of the book) because Alajmo's analysis is so keen, his criticism subtle and yet full of daggers. He leaves you with many thought-provoking ideas such as the real reason why the South has so many unfinished buildings: "an unconscious sense that total completion carries with it an inbuilt sorrow." It's just a brilliantly written book.
So where's the love?
Remember, Alajmo is a native of the city. He knows it. He appreciates its beauty, but he really delves into its problems — *big* problems in many instances — and the latter is what nearly all of this book is about. But in order to truly love someone (or in this case, something), don't you have to recognize the faults and decide to love anyway?
So, yes, I would characterize Alajmo's Palermo as a love letter to his city — a whopping, entertaining dose of tough love, but would a Palermitano have it any other way? I just loved it. Five very full espresso cups out of five.
Aside from content, by the way, this is simply a snazzy little book. It's hardcover and measures 15.6 x 11.6 cm (about 6 x 5 inches); perfect for stuffing in your bag on a trip and a great gift item as well.
Have you been to Palermo? Would you like to go?
*
Subscribe to my Book Reviews feed — book reviews ONLY, which aren't published to the main feed — by visiting Feedburner.
---
---
---
---
---
---