Archive for 2009
I first saw this Year End meme at Sundry Mourning, who originally copied it from Gwen's Petty, Judgmental, Evil Thoughts back in 2004.
This year's version follows, and you can also check out previous ones:
1. What did you do in 2009 that you'd never done before? Bottlefed a baby goat, raised another two baby goats besides, surprised my niece and nephew with a holiday visit to the States, was a finalist in the Bloggies, moved from my first house in Italy, got a blurb in a book, had my most successful freelance writing year to date, met several online friends in person! Yay!
2. Did you keep your new year's resolutions, and will you make more for next year? Resolutions aren't my thing, but I did well with my personal goals, particularly professionally, and yes, I'll set more again.
3. Did anyone close to you give birth? Yes, a few. Welcome to the world, babies!
4. Did anyone close to you die? My 39-year-old cousin of cancer in April.
5. What countries did you visit? Italy and the US.
6. What would you like to have in 2010 that you lacked in 2009? A completely furnished house.
7. What dates from 2009 will remain etched upon your memory, and why? The dates we got the goats. Why? Because they're my kids!
8. What was your biggest achievement of the year? Once again this year, the expansion of my freelance writing career.
9. What was your biggest failure? Still not completing a novel. Grr….
10. Did you suffer illness or injury? Nothing too bad, I guess, as I don't remember anything.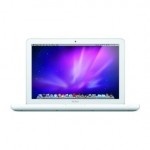 11. What was the best thing you bought? Aside from my plane tickets home, my glorious MacBook.
12. Whose behavior merited celebration? P's, for putting up with my six-week absence while dealing with dogs and goats and house issues, oh my!
13. Whose behavior made you appalled and depressed? Joe Lieberman's.
14. Where did most of your money go? This trip to the US and the house.
15. What did you get really, really, really excited about? Visiting the US!
16. What song will always remind you of 2009? Beyoncé's Single Ladies (Put a Ring On It)
17. Compared to this time last year, are you: (a) happier or sadder? (b) thinner or fatter? (c) richer or poorer? Happier, fatter (definitely a few pounds more because of the US trip!), richer.
18. What do you wish you'd done more of? Worked on my novel.
19. What do you wish you'd done less of? Deciding whether to get a Mac. That should've been a no-brainer.
20. How did you spend Christmas? Christmas Eve at my dad's house and Christmas at my brother's. The whole family was at both.

21. Did you fall in love in 2009? One word: KIDS. Maaaaaaaa!
22. What was your favorite TV program? Uomo vs. Natura (Man vs. Wild)

23. Do you hate anyone now that you didn't hate this time last year? Hate is ugly.
24. What was the best book you read? Just one? The Miracle of Mindfulness by Thich Nhat Hanh
25. What was your greatest musical discovery? Boh.
26. What did you want and get? To expand my writing career.
27. What did you want and not get? More of the house to be completed.
28. What was your favorite film of this year? The Men Who Stare at Goats. For obvious reasons, I imagine.
29. What did you do on your birthday, and how old were you? I turned 33, and I think we were supposed to have a cookout but it rained. Maybe?
30. What one thing would have made your year immeasurably more satisfying? Immeasurably more satisfying? Hmmm. I don't know. I'm pretty happy with this year, although, again, I have to go back to having more of the house done.
31. How would you describe your personal fashion concept in 2009? Same as always but now with sheepskin boots!
32. What kept you sane? Furry friends.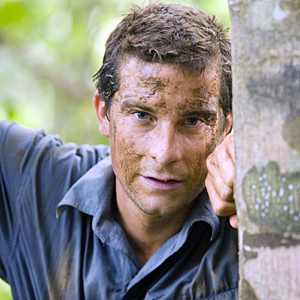 33. Which celebrity/public figure did you fancy the most? Gotta be the Bear. See also #22.
34. What political issue stirred you the most? Don't get me started on health care.
35. Who did you miss? Whoever wasn't near me at any given time.
36. Who was the best new person you met? I met two online friends in NYC–both are amazing!
37. Tell us a valuable life lesson you learned in 2009. Mindfulness.
38. Quote a song lyric that sums up your year.
Rise up this mornin',
Smiled with the risin' sun,
Three little birds
Pitch by my doorstep
Singin' sweet songs
Of melodies pure and true,
Sayin', "This is my message to you-ou-ou:"
Let me know if you do the year end meme!
---
---
---
---
---
---