I can't even put into words how happy I am that we've had SNOW since I've been in the States. Yay! I love the snow!!!
Today we're getting another storm, although we're not expected to get too much snow (three to six inches is child's play around here). Needless to say, I'm staying put all day long. As I took a break from making cookies with Mom to enjoy a bit of "The Holiday" (cute!) on TBS, I heard some fire engine sirens in the distance.
I peeked out the door to make sure the lights weren't headed our way for a fire…and what to my wondering eyes should appear? Well, no reindeer, but…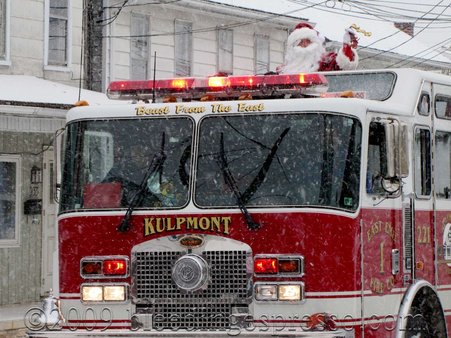 I hope you're enjoying your Saturday as much as I am!
12 Beans of Wisdom to "Santa Greeting from Snowy PA"
---