Today is the day when the Irish all over the world celebrate the patron saint of Ireland, St. Patrick.
Italia's day is coming soon (Wednesday for San Giuseppe to be exact), but far be it from me not to join in the festivities with my Irish brothers and sisters.
After all, I may be just a wee bit Irish as I had a great-great-grandmother by the name of Maggie Kennedy.
I'm not into the green beer thing, I'm afraid, but I will offer up some vino for the occasion; how about a fabulous red from Vino & Co. in Palermo, Sicily?
I personally can't think of a better excuse to take an empty 5-liter jug and head to a filler station like this one.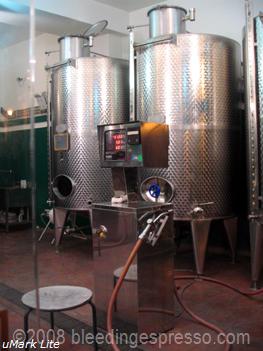 This was just a few minutes from our hotel, but unfortunately, Cherrye and I didn't plan ahead and bring a container large enough–no regular old plastic bottles allowed.
But back to the green-themed day, I also found this page for those of you in need of some last minute party supplies that will also make you laugh as you're browsing. The faces on some of these models are just hilarious.
And, I guess, effective because a lot of this stuff is actually sold out. Go figure.
Happy St. Patrick's Day to those celebrating!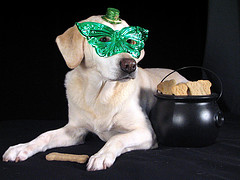 20 Beans of Wisdom to "Celebrating St. Patrick with Vino & Co. in Palermo, Sicily"
---