***Be sure to check out NutellaDay.com for the most up-to-date info!***
Happy World Nutella Day 2009!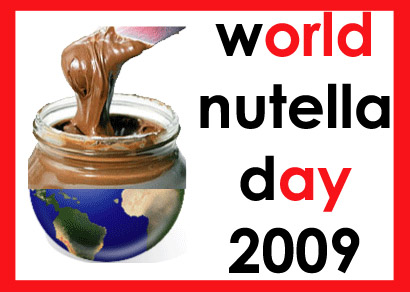 It's finally here!
And now, my Ode to Nutella:
Chocolate, hazelnuts…
Spread on bread, toasted or fresh: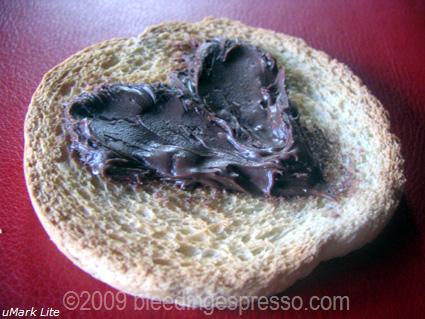 True love forever.
Happy Love Thursday and Happy World Nutella Day!
If you've posted your tribute to Nutella today, be sure to let us know at nutelladay[at]nutelladay.com and read all the rules for participating at NutellaDay.com.
As long as you're here, though, leave a quick comment about your love for Nutella; if you've done a Nutella Day post, it should come up with my handy dandy CommentLuv plug-in, and we'll all know where to find you.
Remember: the round-up of all World Nutella Day entries will be published on Monday here and at Sara's Ms Adventures in Italy.
Be sure to also check out The Top 10 Signs You're Addicted to Nutella and Nutella Virgin? 50 Ways to Eat Nutella and Nutella Lover Types!
47 Beans of Wisdom to "World Nutella Day 2009"
---