It's hot, I have work out the wazoo (Not complaining! Just busy!), and there are tons of things going on in the village right now. All of this means that I haven't been cooking very much lately, but that doesn't mean we're not eating–it just means we're resorting to summer staples.
This summer, I've shared with you some of my seasonal favorites like:
But last summer I shared even more, and so, particularly for those who weren't around at the time, here are:
My Top 5 Summer Recipes published last year, from appetizer to dessert:
(click on photo to go to the recipe)
1. Bruschetta al pomodoro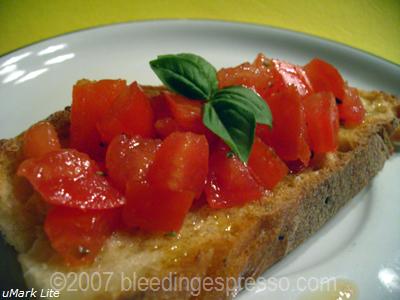 2. Pesto alla Genovese
3. Refreshing Summer Pasta Salad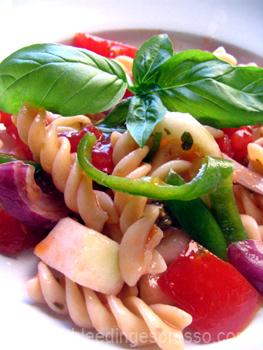 4. Pasta with Fresh Tomatoes & Basil
5. Granita al caffè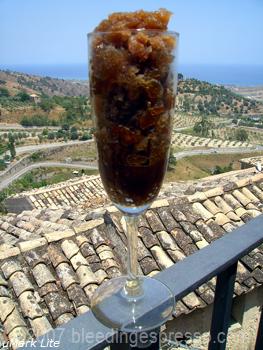 Buon appetito!
Be sure to check out the other What's Cooking Wednesday participants' recipes!
What's your favorite summer dish?
22 Beans of Wisdom to "Top 5 Italian Summer Recipes"
---