You don't have to take me on a trip around the world to make me happy; an afternoon in the garden with my P and my pooches will do just fine thankyouverymuch.
You've seen the girls playing in the greenery, and well they weren't the only ones to enjoy the day. P was, for the most part, working, but I was busy snapping photos.
Some of my sexy worker bee, here with some sort of ghost hovering: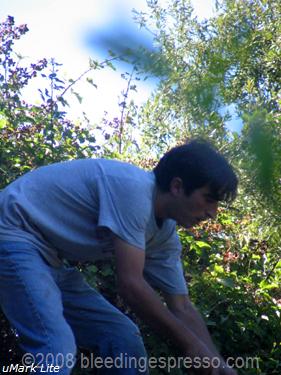 Admiring his work: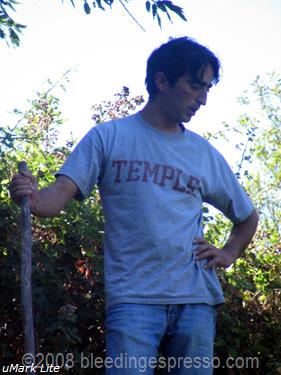 Taking a rest: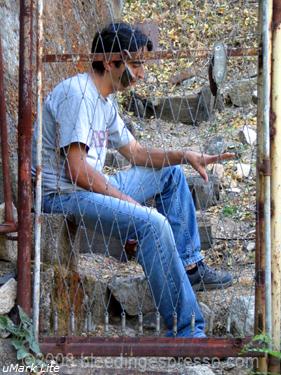 Giving Luna petties: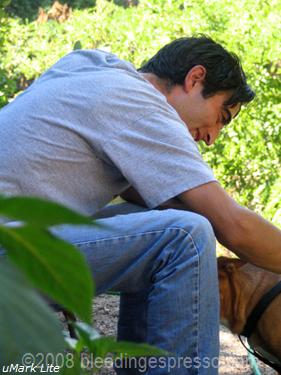 And then he begged me to stop:
But not before I got one of the two of us (minus some of his head–oops!):
Happy Love Thursday everyone!
I wish you many carefree afternoons with your loved ones.
P.S. I suppose the secret is out by now that I really don't wear makeup all that often. Hope you're not offended. Although it's a bit catty and not at all in the Love Thursday spirit to point you to photos of celebrities without makeup, I'm doing it anyway: Caught without makeup. Enjoy!
56 Beans of Wisdom to "love thursday: afternoon in the giardino"
---