Hope everyone had a lovely weekend!
I sure did. I took off Friday as well and played all weekend long–with P, with the pooches, with the blog (notice the slightly different look? Feedreader peeps come on over!) and with some social networking sites. Ooh and I also read lots of Paulo Coelho. Love him!
Anyway, last week I asked you to ask me some questions, and once again, you've come up with some great ones, particularly about my feelings about settling here. I'm working on the answers to those too, but today I'm addressing the question of Jen of a2eatwrite:
What do your DOGS like best about living in Italy?
For those who don't know Luna and Stella, you might want to check out their memes. Yes, my dogs do memes:
Now the girls have talked it over, and they've decided that the best part of living in Italy is definitely hanging out with their Papà in the garden. What's that? You want photographic evidence?
The girls love the open space in the garden where they can play:
And dig: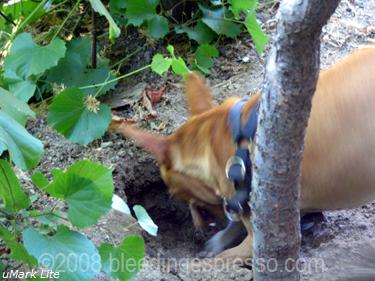 And chase things: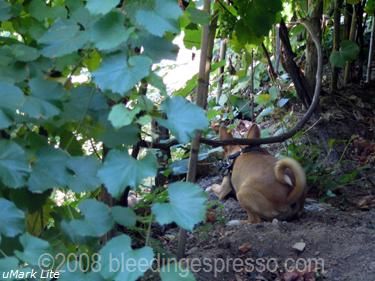 And drink from the hose, sort of (they're afraid of it on its own):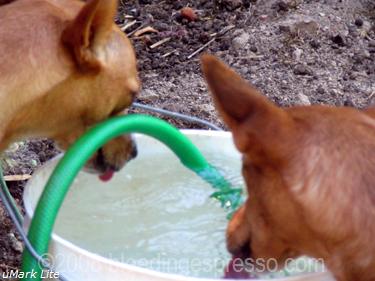 And generally nose around the place: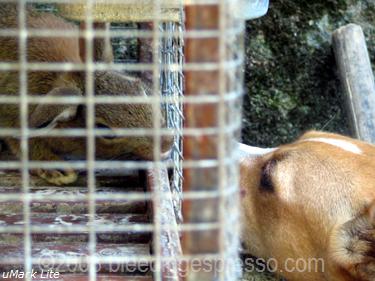 But sometimes they just like to sit and look pretty: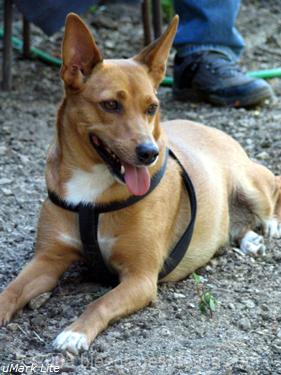 And finally, after a hard afternoon's play, it's time to rest: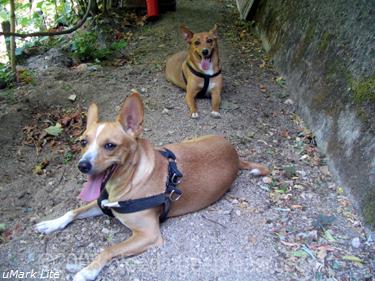 And just hang out with Papà.
See lots more photos of my babies in my Luna & Stella Flickr set!
So animal caretakers,
what do your little one(s) like best about where they live?
And how did you enjoy the weekend?
29 Beans of Wisdom to "going to the dogs"
---