It's Palermonday again!
Two weeks ago, we visited Italy's largest opera house, Teatro Massimo, and last week we were at La Fontana della Vergogna, or the Fountain of Shame.
Well, just around the corner from gorgeous Piazza Pretoria is Quattro Canti, or the Four Corners, marking the intersection of Corso Vittorio Emanuele and Via Maqueda–the old heart of Palermo: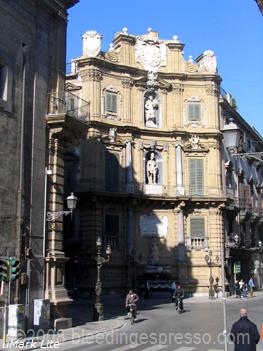 The four buildings of Quattro Canti each have three levels of Giulio Lasso-designed Baroque sculptures.
The themes are the Four Seasons, Spanish kings, and patron saints of Palermo's original four quarters.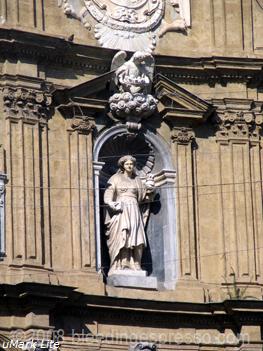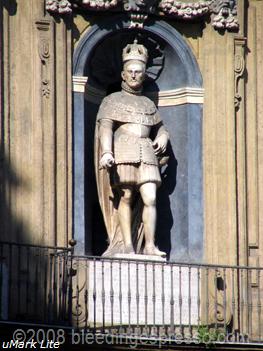 There are also gorgeous Baroque fountains at ground level.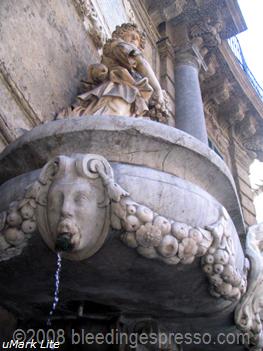 It is said that the sculptures used to be pearly white, but city smog and pollution have given them a grey, um, patina. Still gorgeous though, aren't they?
Make sure you come back next week for the next installment of Palermondays because believe me, everywhere you look in Palermo, there seems to be yet another amazing, sculpted masterpiece.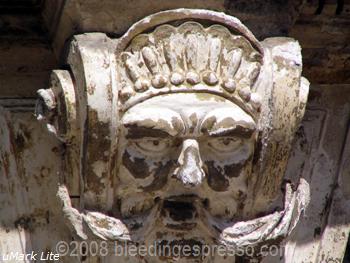 They just don't make buildings like this anymore, do they?
21 Beans of Wisdom to "Quattro Canti in Palermo, Sicily"
---