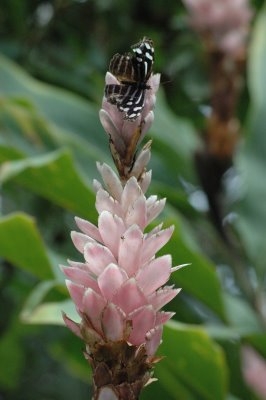 If you've been around here for a while, you may already know the lovely Wanderlust Scarlett of From the Shores of Introspect and Retrospect.
Scarlett is one of my most favorite people on these Interwebs and indeed in the world even though we haven't met in person yet. *Yet*, I stress, because I have no doubt that some day we will laugh and talk and sing and be silly and probably cry (sappy broads that we are) together in person.
I feel like we've known each other forever when really it's been a year or less. We have lots in common such as our loves of writing, cloudspotting, Earl Grey tea, and photography (her photos grace this post) but there's also something far deeper and rather inexplicable between us.
It really, truly feels like I'm hearing from an old friend whenever a message from Scarlett arrives, and I would guess that many of her blog readers feel the same. Scarlett has a special way of reaching through her blog and touching hearts and souls with posts full of imagination, love, fabulous fiction, kitchen mishaps, and much more.
Smart, funny, witty, sassy, inspiring, talented, and all around beautiful, that's our Scarlett and these are her words (with the help of her Shameless Lion Viaggiatore), perfect for this Love Thursday:
—————–
The Rhythm of the Heart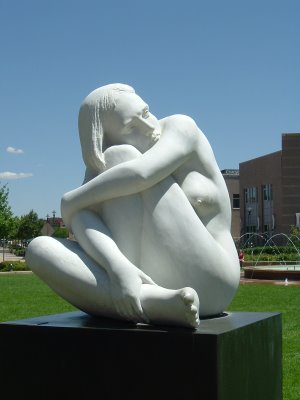 Close your eyes and listen . . . when it's quiet. The rush of blood from your heart will fill your ears and mind.
It's the rhythm of life flowing in a river through you.
Close your eyes and look . . . deep into your heart.
You will find the rhythm of your soul, flowing from your heart like a river, washing over every moment of your life, over everyone and everything you touch.
What is your rhythm?
Is it a steady, constant rhythm . . . like a beating drum?
Is it strong and passionate, filled with extremes . . . love, hate, jealousy, perfection?
Is it gentle? Warm? Like the caress of sunbeams on bare skin, or a caring hand?
Is it rough and driven . . .
Is it filled with anger and disappointment?
Is it always searching, always hungry?
Patient, overflowing with grace
Sad with currents of longing
Quiet, hidden and deep
Bubbling and dancing over the places in life that try to block your path
Or forceful, crashing with power. . . until you reach the end?
What rhythm flows through you, touches others and changes their rhythms, even a little?
I have said, in the past, that everything we do, everything we say, think and feel has a ripple effect that touches the lives of others, and those ripples continue into so many other people and into the future of more lives, in more ways than can be imagined . . .
But I was looking at it in such a small way.
It is not a ripple.
It is a wave much bigger and more powerful than we can conceive, and it never ends.
Search your heart, look deeply and find the rhythms that drive your life. Consider the way those rhythms will touch everyone you ever meet, and remember that those rhythms, having come from you, will come back to you in many ways.
It is the Golden Rule of the Heart . . . you will get whatever it is that you give.
Let everything that comes from you, that flows from your soul and your heart be the best that can be given, always. In every way, every moment . . . you will join the chorus of rhythms that flows around you constantly, the rhythms of life, of the heart.
You are the conductor . . .
Make the rush of your soul's rhythm fill your whole being, spill out into the wide world and wash over it in a wave that makes this a better place for your having been here, having added to it the very best that can be within you.
Play on, rhythm of the heart, play on.
10 Beans of Wisdom to "guest blogger: the rhythm of the heart by wanderlust scarlett"
---