In addition to the 1st of the Month Featured Bloggers, another one of my fancy ideas for the new and improved Bleeding Espresso is to invite someone to come in and guest post on the 15th of every month.
There won't be many guidelines for my guests–see I'm not a control freak no matter what anyone says–so if you're interested in posting here, do leave a comment or drop me a line.
You don't even have to have a blog to guest post, by the way, so send in your idea! Don't be shy!
The first guest blogger is my fellow American in Calabria who you've heard about before, Cherrye of My Bella Vita.
If you haven't visited Cherrye at her place yet, you should as she's always good for an enlightening, entertaining story about her Calabrian husband, her oh-so-Calabrian father-in-law, their bed and breakfast, the building of their house, or sometimes, when we're really lucky, her adorable nephew Cole or small friend of the family Mario (son of Antonino).
I can assure you that Cherrye's just as funny and lovely and genuine in person, so if you're ever in southern Italy, you should also think about booking a room at the newly renovated Il Cedro Bed & Breakfast in Catanzaro.
And now here's Cherrye, keeping with our love theme this week:
A lot has been written about passion, romance, and the quest for true love. So much, in fact, that I hesitate to write this at all. I've shared our story, and truth be told, to see it through someone else's eyes, I do, indeed, see the fairytale.
A tall, dark, handsome knight rushes in to rescue the fair maiden from a life of total hum-drum boredom and her 9-5, bound-for-corporate-hell, day job.

Ah, if it were only that simple. By all outward appearances everything seemed perfect. Two young lovers meet in the City of Lights, forge a lifelong friendship that blooms into true love, and live happily ever after.
The end.
But, life isn't that simple. Relationships aren't that simple. Everyone who has even been in love knows this. Relationships are difficult when Boy meets Girl, Boy lives in same city as Girl, Boy speaks same language as Girl, Boy doesn't have strange, and sometimes impossible to comprehend non-verbal cues that confuse Girl…need I go on?
Now, multiply those difficulties by 6,000 miles, different cultures, and new languages, and what do you get? Miscommunication!

Lost in Translation was not just a movie to me. It was my life. And, like all good girls trying to survive a long distance relationship, I called in reinforcements. Many of my "why-is-he-doing-this-let-us-over-analyze-together-or-die" sessions with my girlfriends went the same way.
"Is it because he is a boy?"
"Is it because he is Italian?"
"Is it because (gasp!) something is wrong with us?"
Who knew?
We sure didn't.
But, we did learn a few things along the way.
So, my question is this:
If relationships truly are hard, which we have established they are, and a couple must commit to working on that relationship day after day, then why did we win the golden ticket?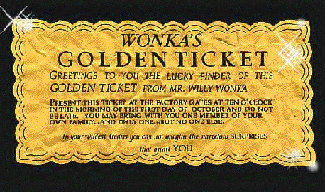 Many of the problems that arose throughout our five-year relationship were issues ordinary couples see. Sure, we had our jealousies and insecurities, but no more than Same-City Boy and Girl. We argued here and there. Again, no more, no less than the norm. But, we made it.
According to the Center for the Study of Long Distance Relationships (yes…this is a real place!) the average couple in a long distance relationship lives 125 miles apart and sees each other 1.5 times a month.
Whoa!
I'd have thought I was living with the boy if I'd have seen him that often.
I want to talk about loooooooooooong distance relationships. Like I had. Like many of you had. Like some of you still have.
How do you make those work?

And, that, my friends, is where you come in. After some consideration, a small debate, and, yes, I must admit, a wee bit of "the nag," Peppe and I have decided to write a book.
A book!
Or, rather a His and Hers Survival Guide to Looooong Distance Relationships. And, we need your help.
Send us your stories, your tips, and your techniques on how to have a successful long distance relationship.
Tell us how far you were. How far you came. How you made it.
Heck! Even if you weren't in a long distance relationship, send in your ideas and tips for comparison value. Ask your other, notice I did not say better, halves.
While the book is still in the early stages, we know there is a void of this information in the marketplace. I know. I looked. I look forward to hearing from you!
Please send all inquiries, stories, ideas, and tips to:
mybellavita[dot]cicina[at]gmail[dot]com
—————
[tags]long distance relationships, center for the study of long distance relationships, call for stories, italy, calabria[/tags]
28 Beans of Wisdom to "surviving long distance relationships: guest blogger cherrye's call for stories"
---