Archive for the 'politics' Category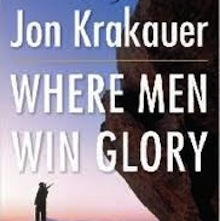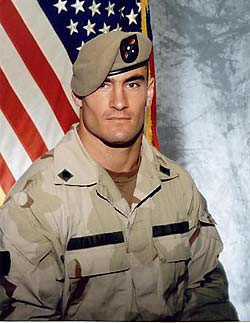 Today would've been Corporal Pat Tillman's 33rd birthday.
Tillman was an American professional football player who gave up his own freedom (and millions of dollars) to serve with the United States Army Rangers after 9/11 during the so-called "War on Terror."
Tillman's journals show that he quickly became disillusioned with the presence of the U.S. military in both Iraq and Afghanistan, but even when offered a discharge before his time was up–after a tour of duty in Iraq–Tillman refused, and was sent to Afghanistan.
He was killed by friendly fire in Afghanistan in April of 2004, but from the moment of Tillman's demise, circumstances surrounding his death have been debated, to say the least. The government initially told the world (including Tillman's family) that Tillman died a hero, protecting his men from enemy fire; it turns out that, actually, everyone on the ground knew the truth immediately: Tillman had been shot by one of his fellow platoon members–and yet General McChrystal pushed through paperwork to get Tillman awarded a Silver Star, which isn't given in fratricide situations.
Here is the heartwrenching testimony of Cpl. Tillman's brother Kevin, who served beside him with the Rangers, in front  of the 2007 Congressional Committee on Oversight and Government Reform in a hearing entitled "Misleading Information from the Battlefield":
And here's an interview by Jim Rome with Mary Tillman, Pat and Kevin's mother, talking more about the cover up after her son's death:
There is also a fabulous new book about Pat Tillman's life and death called Where Men Win Glory by Jon Krakauer; I first heard about the book during Krakauer's interview with Jon Stewart on The Daily Show–and ordered it from The Book Depository the next day.
It is an amazing, highly emotional, highly recommended book.
Much of the information in the book comes directly from Tillman's handwritten journals, which show him to be a smart, sensitive, driven man with a great love for his friends, his family, and above all, his beloved wife. It also demonstrates how disgusted Tillman would be with how his death was used by the government to ramp up support for the wars in Iraq and Afghanistan.
Tillman's family has created the Pat Tillman Foundation "to carry forward Pat's legacy of leadership and civic action by supporting future generations of leaders who embody the American tradition of citizen service." The Foundation provides scholarships, programs, and resources for students to develop leadership skills; it also holds an annual Pat's Run, "a 4.2 mile run/walk around Arizona State with a finish on the 42-yard line of Sun Devil Stadium (#42 was Pat's number while a Sun Devil)."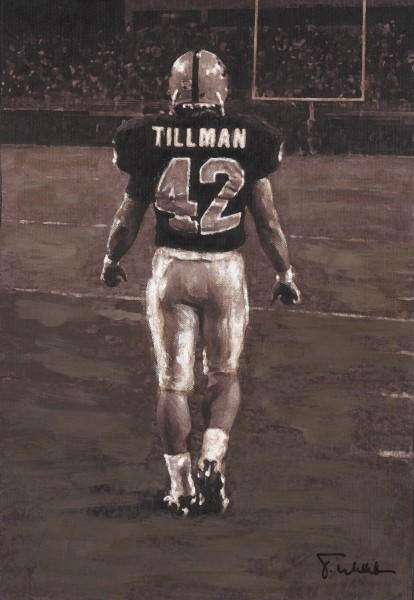 Rest in peace, Pat Tillman, and all of our fallen.
**Edited one year later to add a video of Bill Maher's interview with Pat's brother Richard, who stars in The Tillman Story about Pat's life and death.
---
---
---
---
---
---