Archive for the 'carmelina' Category
Remember when I shared Judy Witts Francini's recipe for Piselli alla Fiorentina from her wonderful cookbook Secrets from My Tuscan Kitchen? I had to use frozen peas for that dish because ours weren't ready yet . . . but then they got ready. And man do I love fresh peas from the garden.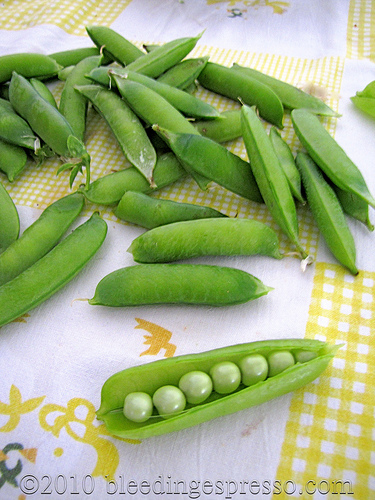 Peas are even gorgeous as plants, aren't they? Such pretty flowers!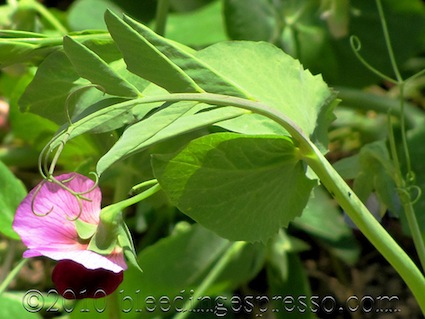 I know the goats agree, and although I'm sure they'd love to munch on the peas at any stage of growth, they usually just get the pods once we've removed the peas.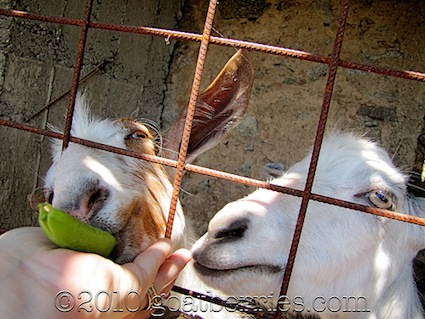 And they love 'em!
If you've been following along at Goat Berries, you know that these photos are from a few weeks ago as we no longer have the goats pictured above. *sigh*
But we still have Pasqualina and Pinta, and they both love the pea pods too (and fava pods if you got 'em) . . . as I also wrote on Goat Berries, we now even get gift bags of pea and fava pods left in front of our door just for the girls!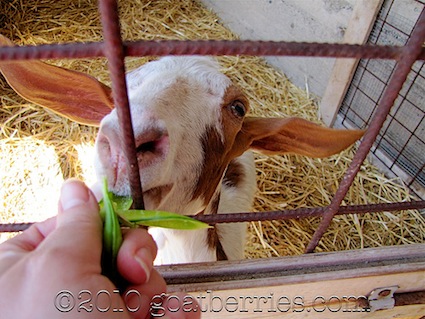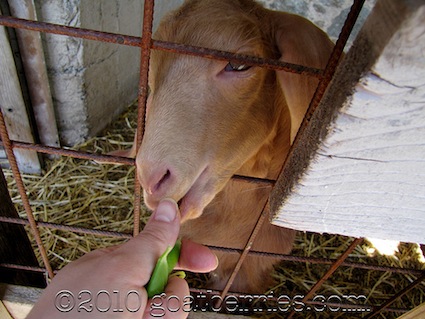 I don't have to tell them twice to eat their veggies!
Come back Wednesday for another great fresh pea recipe — this time with pasta!
What's growing in your garden right now?
---
---
---
---
---
---