I'm sorry to say I didn't notice which exact street these hearts were on, so if you're ever in Milan, you'll just have to wander around until you find it:
I do remember they were in the general vicinity of the Pinacoteca di Brera gallery (more photos and info coming), and indeed the time stamps on my photos tell me it was about a six-minute walk from those hearts to the museum.
The Pinacoteca di Brera, by the way, is one of the fabulous museums you can visit through the AmaMi card, which gives you discounts at nearly 20 museums, various stores, and cultural events as well as free transport on the metro: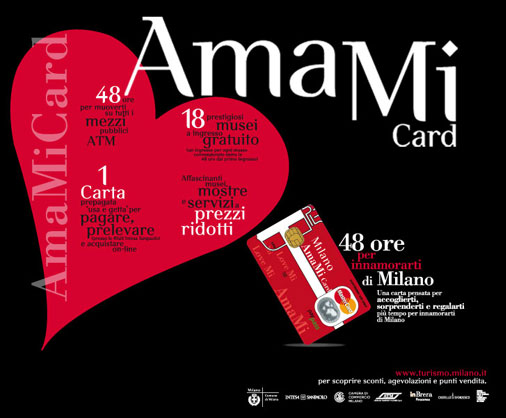 And it fits so well with Love Thursday to boot!
As the website says: "AmaMi card: 25 euros and 48 hours to fall in love with Milano."
Happy Love Thursday!
6 Beans of Wisdom to "Hearting Milan's Pinacoteca di Brera Museum & More with AmaMi Card"
---