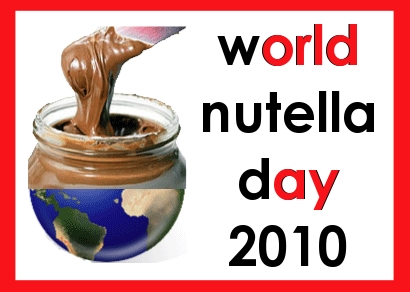 More details to come soon from both Sara of Ms Adventures in Italy and me, but in the meantime, be sure to check out:
for lots of Nutella recipes, stories, ideas on how to celebrate World Nutella Day 2010 (February 5), and much much more!
Also on your WND to-do list?
(1) Become a Fan of World Nutella Day on Facebook
and
(2) Follow @NutellaDay on Twitter
You don't want to miss out on any exciting WND news!
Are yooooooou readyyyyyy?
P.S. Happy New Year!
14 Beans of Wisdom to "Psst…World Nutella Day is a Month Away!"
---