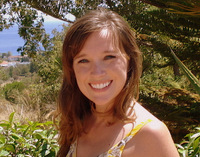 Today we have a guest blogger, and she comes from just down the road in Catanzaro. Welcome back Cherrye of My Bella Vita!
7 Habits of Highly Effective Expats in Italy
The reasons people move to Italy vary-some came to retire in the land of their fathers, others were pulled by Italy's charm and yes, some of us came here for romance-or to say it like my mom would-we came here for a boy.
Regardless of our motives, we all left our homeland and entered the world of Expats in Italy. Over the 3+ years I've been here, I've noticed there are two distinct categories of expats-Effective Expats, or those who are happy, successful and grounded and Miserable Expats, the ones who can't wait to leave.
Just so you know if you are considering a move to Italy … you want to be the first type.  Just to be sure here are the seven habits of highly effective expats in Italy.
1.    They research.
Most people plan for months for their Italian vacation so why wouldn't they do the same when they are considering a move? Expats can adapt more quickly to their new country when they have done research, read other expat experiences or joined an expat forum. The Internet is full of information on moving to Italy. So fire up your laptop and get reading.
2.    They can adjust to change.
Successful expats know where the best laid plans go and are able to adjust to changes as they come. Being able to go with the flow and adjust to those changes, rather than getting disgruntled and negative is one of the major differences between those two groups of expats I listed above.
3.    They don't focus on the differences.
This is one of the hardest habits to attain, but happy expats don't focus on the differences between their home country and Italy. Learning to appreciate the differences instead of obsess over them makes expat life easier to enjoy.
4.    They work hard to acclimate to life in Italy.
If you move to a new city in Any State, USA and lock yourself at home, you won't be very happy. The same goes for living in Italy. Happy expats take a risk, get out and meet new people and work hard at acclimating to their new lives.
5.    They are interested in the world around them.
And by that, I mean effective expats want to learn more about the people, places and things around them. We want to know how they do things, how they did them 'back in the day' and why.
6.    They have honed their stress-management techniques.
There is no other way to say it, moving to Italy is stressful. Whether you get crushed by the stress of your new life or learn to adjust to the changes depends on how well you handle stress. Successful expats are good stress-managers.
7.    They remember who they are.
The most successful expats remember who they are, or more importantly, who they were back home, and don't alter their behaviors just because they are on foreign land. Some young or temporary expats might find themselves partaking in activities they would have never considered back home.
Opening your mind is a good thing, losing yourself is another. If you aren't sure what I am referring to – think Amanda Knox.
—
Cherrye Moore a freelance writer and B&B owner living in Calabria, Italy. She writes about expat life for Affordable Calling Cards where they sell calling cards to Italy and about living and traveling in Calabria at My Bella Vita.
—
Thanks Cherrye!
What do you think are some habits of highly effective expats?
12 Beans of Wisdom to "7 Habits of Highly Effective Expats in Italy"
---