A while back, NYC/Caribbean Ragazza asked about my favorite season in Calabria.
Every time I started to write a response, I kept thinking of reasons why I liked another season, so here is why I love all le quattro stagioni in Calabria (hey, they're more than just concertos or pizza toppings!):
Primavera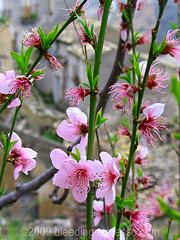 What is not to love about Spring?
The days are getting longer and the sun is shining more, which means perfect conditions for long walks with the dogs (and now with the kid) and just sitting outside, reading, taking photos, and generally enjoying the fresh air.
After all the rain and wind of winter, it's always so wonderful to get out for long stretches of time, drinking in the sunshine and enjoying the deep blues of the sky and the sea contrasted against the green grass and yellow flowers sprouting up everywhere.
I just love when Spring is springing in Calabria!
L'estate
I'll admit that the Summer is probably my least favorite of the seasons here because it can (and does) get *so* stinking hot, but it's still a great time to be in Calabria.
I'm not much of a beach person, but it *is* rather nice to have the option so close.
And I especially appreciate summer evenings when the stars are twinkling bright overhead and the moonlight leads the way.
And since we do live in stone, brick, and tile houses, certain rooms can provide a bit of respite from the most debilitating heat—usually the bedroom as Calabrians were smart to put them on the bottom floors.
L'autunno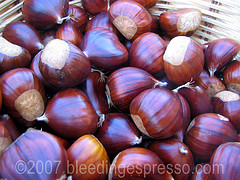 I'm a Fall baby, so I've always loved the crisp air and changing leaves, but in Calabria, it also brings much needed and desired rain–and I happen to be a huge fan of rain.
Also, since I've spent the majority of my years going back to school in the Fall, right around September, I get recharged and remotivated to look back on what I had planned for the year, evaluate how far I've come, and decide how much I still have to do.
I also get inspired to get back into the kitchen after the scorching summer months, and that always energizes me (and my stomach) as well.
L'inverno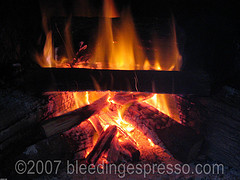 Some people don't enjoy Calabria in the Winter because it seems so, well, dead as there are few tourists around compared to the rest of the year. Me?
I *love* the quiet that comes not only from the lack of people but also from the lack of construction in the village.
Can't work on houses in the rain and wind!
And of course, since it gets dark so early, every evening has a fighting chance to be an intimate one, sitting by the fire with a glass a wine, P, the pooches, and a good movie or book.
I'm a homebody at heart, and Winter gives me the perfect excuse to indulge.
What's your favorite season where you live and why?
15 Beans of Wisdom to "The Four Seasons in Calabria"
---