OK, just one kitty nose, but look how cute it is with the heart on it!
This is a photo of Abbie, whose human is Maggie of Dog Hill Kitchen, a *fabulous* blog with recipes like Chocolate Espresso Pudding Cupcakes with Caramel Milk Foam and Strawberry Jello Heart Cookies: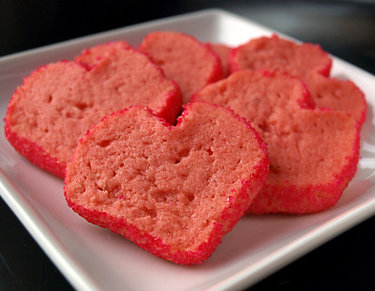 Can't you feel the love?
Then go tell Maggie at Dog Hill Kitchen you
*heart* her photos and recipes!
Happy Love Thursday everyone!
13 Beans of Wisdom to "Love Thursday: Kitty Noses and Cookies"
---