Welcome to Freelance Writing Week at Bleeding Espresso!
If you're interested in freelance writing, even as a part-time gig, this is the place for you.
All this week I'm going to share what I've learned about freelance writing over the past six years. I'm basing the posts on questions I remember having when I was starting out and also those asked in my Questions post a little while back. If you've thought of more questions on freelance writing, please share them in the comments!
OK, so as I see it, the first step in pursuing a freelance writing career is figuring out whether freelance writing is really for you.
Just like not everyone was cut out to be a doctor or lawyer, not everyone is meant to be a freelance writer. I personally love the freedom of researching and writing from home on assignments that interest me, but not everyone enjoys such work, a lack of structure, and a solitary working environment.
Here are:
Five Characteristics Every Freelance Writer Should Have
(Or Be Willing to Work On):
1. Good writing and grammar skills. You don't need to know everything right now, but it certainly helps to know the basics. If you're not sure whether your writing is effective and more or less grammatically correct, ask someone whose writing you like to read and critique it.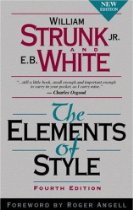 Also, I always keep two books handy: a good dictionary and The Elements of Style by William Strunk, Jr. and E.B. White.
2. Self-motivated. No one will know if you show up for work except you (and your bank account), so you really have to be able to push yourself to work when you'd rather be flipping through magazines or, ahem, out walking the dogs (or baby goat).
My best advice is to keep a regular work schedule just as you would if you had an office job, and if you want extra time off here and there, work ahead to earn it.
Some people also suggest you dress for work as you normally would as well, but I personally work much better in comfy track suits and also spend zero time getting ready for work in the morning, which leaves me more time to write, take walks, and read magazines. But if you feel and, most importantly, work better in a suit, have at it!
3. Determined and not easily discouraged. Rejection is a part of the freelance writing business for *everyone.* Don't take it personally.
You'll apply for far more jobs than you'll secure, and you'll send out far more query letters than assignments received. That's normal. Just keep pushing ahead and building a name for yourself and eventually the work will come to you. Really!
I know, I didn't believe that either when I started out–until I received some job offers based on writing I'd done elsewhere. Your reputation does precede you, so be sure to always put your best effort out there.
4. Reliable and responsible. Show your clients that you deliver quality work on-time, and you'll quickly build a good reputation among editors.
Yes, sometimes life happens and you'll need an extension; most clients will understand that–so long as it only happens once in a while. Simply contact your client and let them know ahead of time, and they'll appreciate your professional attitude.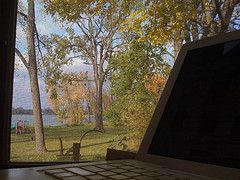 5. Organized. As a self-employed person, you have to keep track of everything including assignments, due dates, research, invoices, tax information, and more, so if you're naturally scatterbrained and not willing to work on being organized, freelance writing may not be the best career choice for you.
I keep an editorial calendar for each month to keep assignments straight and often work in blocks of time, e.g., research for a half hour on one assignment, invoicing for ten minutes, email for fifteen minutes, write another assignment for a half hour, etc. It not only keeps me organized, it also allows me to reward myself for good behavior throughout the day and keeps me motivated.
Be sure to come back tomorrow for Great Freelance Writing Resources to Get You Started!
If you haven't already, be sure to subscribe through an RSS feed so you don't miss a single Freelance Writing Week post.

Also free free to bookmark, Stumble, and share these posts with friends via email, your blog, and Twitter. The more people we have reading them, the more ideas and suggestions we can come up with in the comments. We freelance writers have to stick together!
What do you think are the most important qualities freelance writers should have?
34 Beans of Wisdom to "Freelance Writing Week: Is Freelance Writing For You?"
---