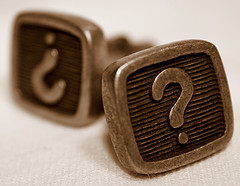 It's been a while since I've asked if you have any questions for me, so here's your chance. I've done this before and really enjoyed writing the "answer" posts, so I do hope you'll play along.
If you're new here, just so you know, you can ask me about anything from my favorite color to my goals in life.
This time, though, I'd like to specifically request that those of you interested in freelance writing include questions you have on the topic; I will be doing posts about freelance writing in the future, and I'm interested to know which aspects you'd find most helpful and interesting.
So, if you have questions, leave them in a comment!
Buon weekend!
P.S. Hurry to enter the big anniversary giveaway at Ice Tea for Me–goodies from southwestern USA! Ends February 28!
32 Beans of Wisdom to "Questions, Questions, Who's Got Questions?"
---