Last year at this time, I was wrapping up eight exciting (and stressful) weeks with Stella's six gorgeous puppies, tearfully giving them away one by one in time for Christmas presents.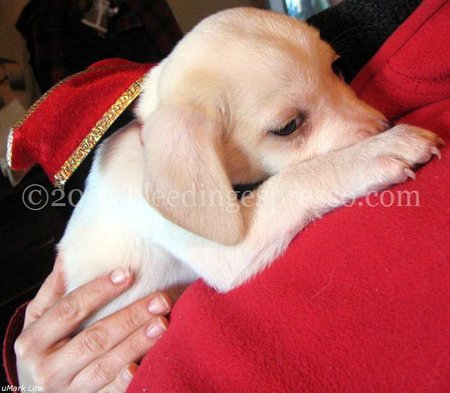 Luckily, I still get to see one of them quite frequently as he lives with a family in the village. Every few days he comes to the house and sits outside the door and cries until I open it to let him in to play with his mom and Zia Luna.
He was the first little one to go, but obviously Chicco (KEYK-koh) still remembers us.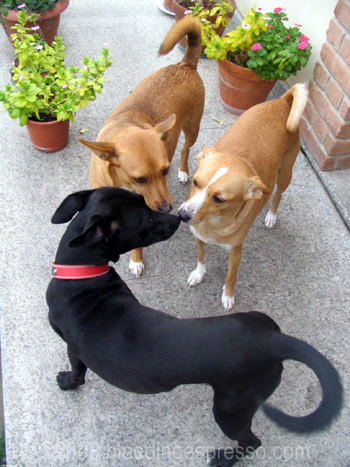 Puppy love runs deep.
Happy Love Thursday everyone!
13 Beans of Wisdom to "love thursday: remembering the puppies"
---