Last week, I was surprised by a box from Mom–this one containing our Christmas presents. Yes, she's on the ball!
An added bonus to the wonderful, warm winter clothes that we are just starting to need was a container of cookies and homemade chocolates. YUM!
Normally I get one of these *after* Christmas, but this time, since Mom had been hired to make cookies and candy a bridal shower, she sent me some of the leftovers: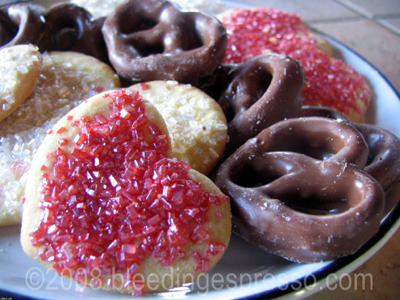 Tasty as all get out and perfect for Love Thursday!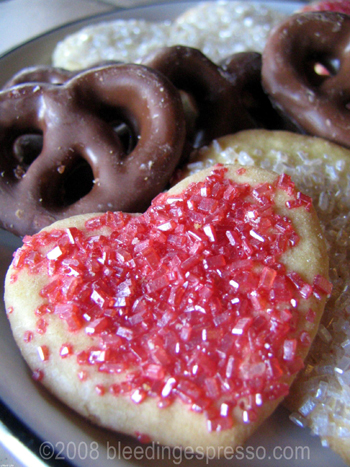 Happy Love Thursday everyone!
May all your care packages contain sweet, delicious love.
22 Beans of Wisdom to "love thursday: care package from mom"
---