"Dammi un bacio" means "Give me a kiss" in Italian, and here's how you ask: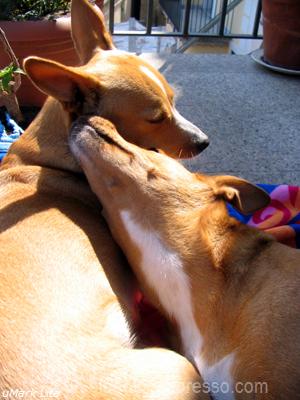 If that doesn't work, cuddles are good too: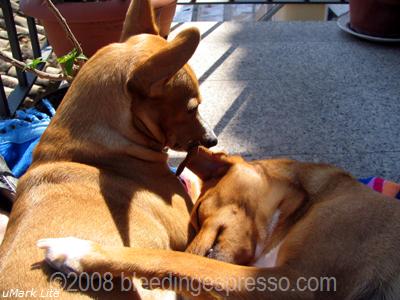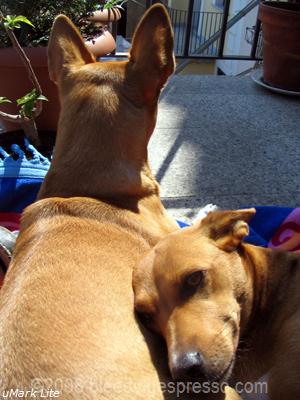 Happy Love Thursday everyone!
P.S. I'm updating this post to add information about Puppy Mill Awareness Day (September 20), which I just read about over at Callista's Ramblings. Find out what you can do to stop the abuses and horrors that happen at puppy mills all over the world at Puppy Mill Awareness Day and get these people out of business once and for all.
There are plenty of adorable puppies and dogs at reputable animal shelters just waiting to be loved, so please try there first if you are ready for a new member of the family. If you're in Italy, sadly, you probably don't have to look farther than the side of the road (which is how a pregnant Stella (on the left in the photos) came into our lives).
28 Beans of Wisdom to "love thursday:
dammi un bacio"
---