Last weekend Cherrye of My Bella Vita, Dawn (blogless! scandalous!), and I met up at Il Cedro in Catanzaro for our 2nd annual Calabrian Women's Summit. Remember how much fun we had last year?
As we now know of two other American women (two!) in Calabria, look for the event to grow and hopefully become more frequent as well!
We're already planning to get together to see Sex and the City (in Italian–boo) next weekend . . . yes it opens here on May 30 just like for most of you. Are you going? I only started watching Carrie and the girls here a few months ago, but I'm just as addicted as everyone else who has been with the ladies for years.
Will she and Big *really* get married?!
Anyway, Cherrye gives a great rundown of this year's Summit with photos here, so do head over and check it out. We had a blast! Woohoo!
For my part, I'm going to share some photos of Catanzaro Lido and get those of you in the States geared up for the long weekend with some beach shots:
The Lungomare: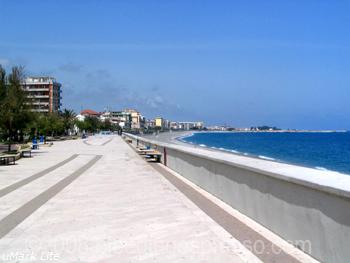 Setting up for the summer:
Boys in the water (there was a cool breeze, but they didn't feel it):
This little one retreated every time the water came near–water was cold to her!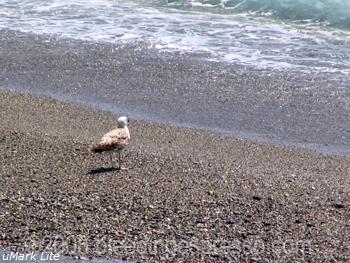 Puppy in the grass appropriately acting out the theme song of the weekend, "It Wasn't Me" by Shaggy–I *dare* you not to dance or sing along if you click on that link.
Read more about this lovely Bottlebrush (aka Feather duster to me) in the comment on Flickr here: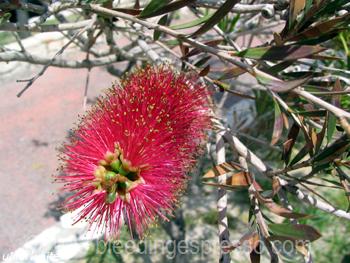 And a final shot of Catanzaro Lido: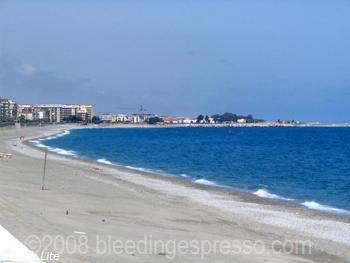 Summer's just about here!
Don't forget check out Judy's Over a Tuscan Stove for this week's La Buona Cucina America recipe– Buffalo Wings!–and also my guest blog appearance over at Lucky Dorito!
Buon weekend!
25 Beans of Wisdom to "calabrian women's summit 2008"
---