Hope everyone had a lovely weekend. We had marginally nice weather here–warm, the sun peaking out every now and again, but very windy . . . hello scirocco!
So I spent most of the weekend indoors working, trying to get ahead so that when primavera really does come along I won't feel guilty playing outside.
But don't worry, I also made time to play inside with the girls; my mom made that just a bit easier for us as these arrived on Friday afternoon:
The girls' reaction? Utter joy.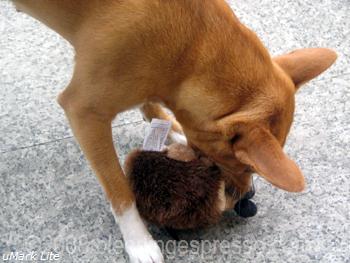 Mixed with "Are YOU talkin' to ME?"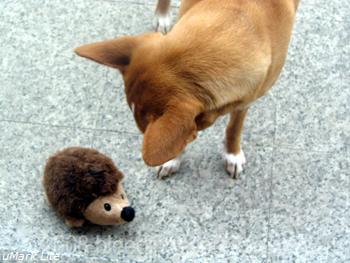 And "Don't you touch my hedgie!"
And a little break in the action.
And a final, "Grazie Nonna! Ti vogliamo bene!"
I hope you regularly make time to play as well.
28 Beans of Wisdom to "dogs and hedgehogs, perfect together"
---