It's time for another guest blogger! This month it's Susan Filson of Sticky, Gooey, Creamy, Chewy, who I was lucky to stumble across during the World Nutella Day celebration.
Susan's recipes are *fabulous* (indeed she won a judge's prize for her Sogooditshouldbeillegal Triple Chocolate Nutella Semifreddo for WND) but her blog is so much more than simply food; after you read her amazing guest post, treat yourself to a cup of whatever you like best and a few hours immersing yourself in Susan's beautiful words and photos.
Like her guest post below, you'll quickly feel the love of la famiglia at Susan's place; indeed some of my favorite posts of hers talk about her dear, departed father, her grandmother (and her gravy!), and her gorgeous daughter; like a true Italian, Susan makes you feel at home from the moment you arrive, so I do hope you'll stop by for a visit.
——————–
When Michelle invited me to write a guest post on her wonderful blog, I was flattered. And excited! I've been enjoying her blog for some time, and I must admit, been living a bit vicariously through her.
You see, Michelle is living my dream.
I've always wondered what it would be like to pack up my life as I know it and start all over in the far off land of my ancestors. To let go of everything familiar and take a leap of faith!
Growing up in the flatlands of Florida, I'd always kind of felt a bit like a fish out of water – like I was incomplete. For as long as I could remember, I'd been yearning for some nameless, faceless thing, the mere definition of which, eluded me.
Don't get me wrong. I've had a great life. I love my family and I'm pretty certain that the feeling is mutual. I've been lucky in love, at least after quite a lot of practice. I live in a community that many consider paradise – a very large playground for sun-starved tourists from all over the world.
Yet, if you strip away the balmy breezes, the glossy aquamarine seas and the technicolor sunsets, you are left with a place devoid of any real sense of posterity or ethnicity. A transient microcosm.
There is no permanence. No roots!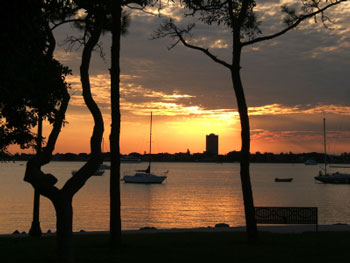 I think that, when you come right down to it, this "thing" that I've sought all along is all about finding my roots. My father was born in 1932 in a small town in Italy called Esperia.
Esperia is a picturesque little hamlet nestled in the hills of the Apennines, halfway between Cassino and the Tyrrhenian Sea.
Because of its location between the beach at Anzio and Monte Cassino, Esperia had a prime front row seat for a lot of WWII action. The little town was part of the Nazi occupation during the latter part of the war and was right smack in the middle of many of those last battles between the Allies and the Germans.
Dad never spoke much about it, but over the years, he would occasionally let something slip about the many atrocities he witnessed and suffered there. Even as a young child, I could tell that it affected him deeply.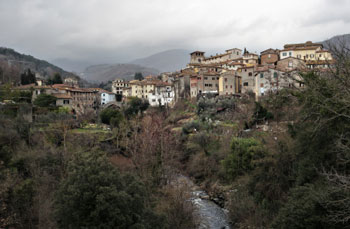 When Dad immigrated to this country in 1956, he never looked back. Although his father died when he was four, he still had his mother, brother and two sisters back in Esperia. He would write to them often and of course, send money, but he absolutely refused to go back – not even for a visit.
In 1971, he sponsored his youngest sister and her family's emigration to the US, and in 1980, he brought my grandmother over for an extended visit, but that was it.
For most of my life, I heard about aunts, uncles, cousins – all just names without faces. We would all beg and cajole him to take us on an Italian holiday; to meet our family, but he stood firm. It was over thirty years before he finally relented and agreed to go home. I don't know what change his mind. Maybe he had finally healed enough.
I was elated to finally make the trip. By then, I had a four-year-old daughter of my own, and I desperately wanted her to know her culture and heritage.
I began to plan.
There were ten of us: my husband, daughter and I, my parents and my brother and sister-in-law. We would be gone for a month, half the time traveling on our own and half the time together in the home town.
During the first half of our trip, we went to Stresa, Bellagio, Venice, Florence and Rome. Each city wove its own magic around us. I couldn't honestly tell you which place I liked best. They were all so different . . . and so wonderful. I could write volumes about all of the amazing experiences we had (and the phenomenal food!) everywhere we went, but I'll save that for another time.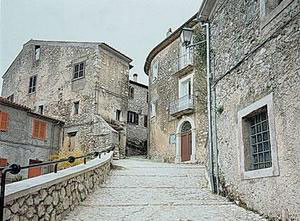 When our train finally rolled into Esperia, my anticipation had reached epic proportions! Apparently the townspeople were just as curious about us. It was a mob scene! It seemed that my father had become somewhat of a legend in their own minds and everyone from miles around had come to catch a glimpse of the native son who "made good" in America.
By the way, one thing I learned over there is that the Italian trains don't actually come to a complete stop at every little station. When they go through a really small town, they merely slowwww down to a crawl. If you need to get off, you have to toss your bag out ahead of you and make a well-calculated jump onto the platform.
Anyway, there we were, being rushed like celebrities, when my gaze caught hold of a pair of familiar eyes. What the . . . they were . . . my eyes!
On the other side of those eyes stood a lovely and stylish young woman with long, dark, wavy hair. My hair!
I was mesmerized. It was almost like looking in a mirror, except that she had better shoes! The woman was my cousin Renata. I could tell by the look on her face that she was a little thrown too.
We greeted each other, Italian-style, with a kiss on both cheeks. My Italian was weak. Her English was worse. Somehow, we managed to become fast friends.
Over the course of the next two weeks, I saw more familiar eyes, familiar noses, mouths and ears. I just can't quite describe how it felt to find these people – my people – living on the other side of the world all this time, and yet, I never knew them. These people who not only had similar physical features, but also looks, gestures and mannerisms. I saw not only myself in them, but my father, brother and even my little daughter as well.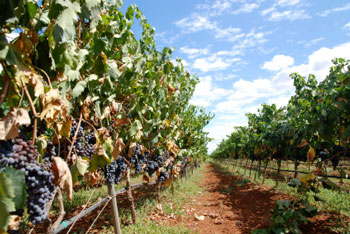 We spent halcyon days enjoying each other's company and the natural beauty around us. I wished I could absorb it right into my pores!
There were vineyards and olive groves and fig trees with gorgeous figs the size of your fists, dripping with sticky sweetness. We ate spectacular meals together, featuring olive oil made with the olives from our groves. The homemade wine from our own grapes flowed freely. It was bliss.
I was complete.
One of the treats we enjoyed every day as we sat outside under that big fig tree was ice cold Limoncello. Limoncello is an Italian citrus-based lemon liqueur that is very popular all over the country, especially in the warmer months.
Limoncello is made by the infusion of lemon skins in pure alcohol, to which a sugar syrup is added. Authentic Limoncello is made from Sorrento lemons, which come from the Amalfi Coast, but you can use any lemons you have access to.
Here is the recipe I like to use:
Limoncello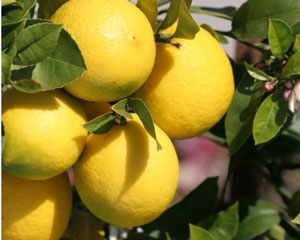 15 lemons
2 bottles (750 ml) 100-proof vodka *
4 cups sugar
5 cups water
* Use 100-proof vodka, which has less flavor than a lower proof one. Also the high alcohol level will ensure that the Limoncello will not turn to ice in the freezer.
Wash the lemons with a vegetable brush and hot water to remove any waxy reside. Pat the lemons dry.
Carefully peel the lemons with vegetable peeler so there is no white pith on the peel. Use only the outer part of the rind. The pith, the white part underneath the rind, is too bitter.
Step One:
In a large glass jar, add one bottle of vodka. Add the lemon peel. Cover the jar and let sit at room temperature for at least 10 ten days and up to 40 days in a cool dark place. The longer it rests, the better the taste will be. Gently shake it around a little every couple of days. As the Limoncello sits, the vodka slowly takes on the flavor and color of the lemon zest.
Step Two:
In a large saucepan, combine the sugar and water. Cook into a thick syrup, about 5 to 7 minutes. Let the syrup cool and it to the Limoncello mixture. Add the additional bottle of vodka. Allow to rest for another 10 to 40 days.
Step Three:
After the rest period, strain and bottle: discarding the lemon zest. Keep in the freezer until ready to serve.
Salute e ciao!
—————
Please feel free to leave comments for Susan here or over at her place!
44 Beans of Wisdom to "Familiar Eyes (Plus Limoncello Recipe) by Guest Blogger Susan Filson"
---