Last week we were hearting coffee, and now it's cappuccino's turn.
This gorgeous photo was sent to me by my friend Nicole, who wrote:
"I took this picture at the best Italian bakery in Northern California…and I took it with you in mind!"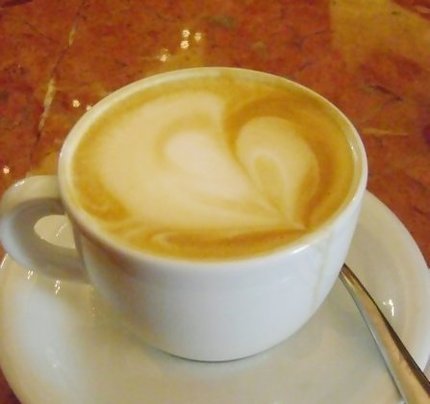 How sweet is that?
Love via cappuccino across the miles!
The bakery in question, by the way, is Emporio Rulli in Larkspur, California. If you're in the area, spread the love, drop in, and tell 'em Bleeding Espresso sent you!
Happy Love Thursday everyone!
17 Beans of Wisdom to "Love Thursday: Love Via Cappuccino Across the Miles"
---