A reader sent me a link to Abstract City Blog, written by Christoph Niemann on the New York Times network, in which he illustrates his love for coffee, starting with this: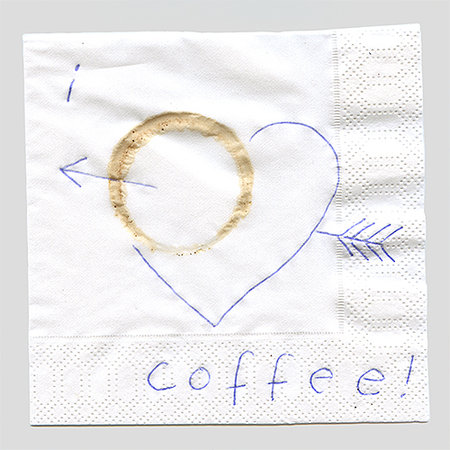 Under which he writes:
I like coffee so much that I have tea for breakfast: The first cup of the day in particular is so good that I'm afraid I won't be able to properly appreciate it when I am half-asleep. Therefore, I celebrate it two hours later when I am fully conscious.
The post goes on to chronicle his love affair with my favorite caffeinated beverage through drawings made with coffee-stained napkins and truly delightful prose.
Do check it out here!
Happy Love Thursday everyone!
How much do *you* love coffee?
18 Beans of Wisdom to "Love Thursday: Hearting Coffee"
---