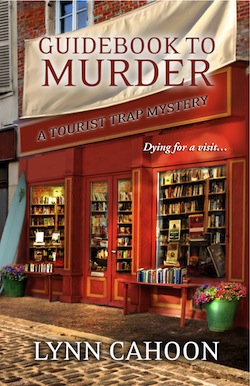 Lynn Cahoon's Guidebook to Murder has everything a cozy mystery should have – interesting, quirky characters in an interesting, quirky small town and a quick-moving, not-too-complicated plot to keep the reader's attention. 

I liked the main character well-enough to look forward to reading about her again, though I wasn't thrilled with a few things, including her relative lack of concern for a missing best friend and some very coincidental meetings that ended up being rather big plot points.

Still, Cahoon kept me turning pages and guessing whodunit till the end, so I do recommend this book to anyone who enjoys cozy mysteries or is otherwise interested in a light, quick read.



** NOTE: I received a review copy of this book from NetGalley; the opinions expressed are my own. The link in the post above is an affiliate link, which means if you click on the link and purchase the item, I will receive an affiliate commission.
---