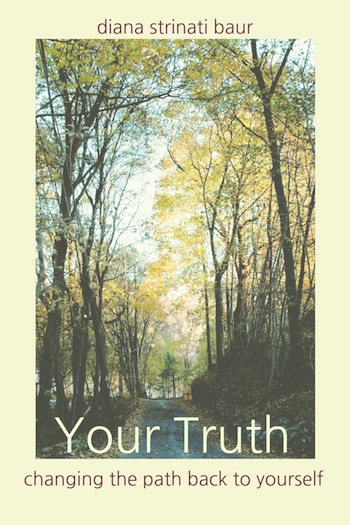 Diana Strinati Baur has "been there, done that," and her beautifully crafted words in Your Truth: Changing the Path Back to Yourself relay not only her personal journey from corporate America to running a successful B&B on a hilltop in northern Italy but also all she has learned along the way; she generously offers the reader guiding principles, practical advice, and virtual pats on the back in this compact, no-fluff guidebook for life change.
If you're considering pursuing a different direction in life or are already in the throes of such a change, Your Truth can help you every step of the way. If you've already reached the other side of a momentous shift, this book can help you evaluate where you've been, where you are, and where you're going.
Five espresso cups out of five:
Highly, highly recommended.
You can also find Diana at Diana Baur Creations and @dianabaur on Twitter.
If you prefer a PDF to an Amazon Kindle copy, you can download at diana baur dot com: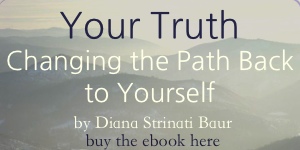 *
Subscribe to my Book Reviews feed — book reviews ONLY, which aren't published to the main feed — by visiting Feedburner.
4 Beans of Wisdom to "Your Truth by Diana Strinati Baur"
---