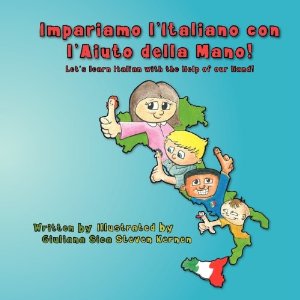 I'm so excited to finally feature a children's book here on the blog — and it's a fabulous one, great for your own child's library or as a gift to your favorite bilingual-to-be kid (or adult)!
Before we get to the book, though, first let's talk about the benefits of children learning a second language. I know many of you are already raising bilingual children by virtue of where you live and/or parental heritage, and now a recent study from Cornell University gives us further evidence that teaching children a second language often provides them cognitive advantages that lead to future academic success.
In addition, early adoption of a second language can lead to benefits such as:
More flexibility in thinking, a greater sensitivity to language, and a better ear for listening;
Exposure to different cultures, which helps children understand and appreciate people and ideals from other cultures;
Better and possibly more unique career opportunities as a second language is considered an invaluable skill by many employers.
So if you're ready for your children to start learning Italian, check out Impariamo l'Italiano con l'Aiuto della Mano! (Let's Learn Italian with the Help of our Hand!) by Giuliana Sica (illustrated by Steven Kernen), recently published by upstart, Italian-themed Gemelli Press, as the first book in its Arcabelano series dedicated to teaching Italian to English-speaking children.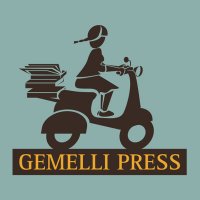 From the press release: "The book includes carefully selected vocabulary rhymes and illustrations to stimulate interest and promote effortless language absorption. Giuliana teaches private and public language classes and also works with Rosetta Stone, a provider of language-learning software."
My review: Impariamo l'Italiano is eye-catching, informative, engaging, and the illustrations are downright adorable. It's also interactive, with some pages for children to fill in the blanks to show what they've learned ("Mia Mamma si chiama . . ." page, for instance, to fill in the names of family members). It covers the basics like greetings, numbers, shapes, colors, fruits, and vegetables, but also has some more advanced words in the text, which offer great teaching moments as well.
I originally received a PDF copy from the publisher, but I'm glad I also got a physical copy, because I'm happy to report it's a high-quality book as well — not something that will fall apart after a few uses.
*
Subscribe to my Book Reviews feed — book reviews ONLY, which aren't published to the main feed — by visiting Feedburner.
47 Beans of Wisdom to "Impariamo l'Italiano con l'Aiuto della Mano! by Giuliana Sica"
---