Have you heard about the She Who Blogs 3rd Anniversary Photo Contest in which you can win a $33 Amazon gift certificate?
The contest ends May 8th, so get moving! Post a photo on your blog of your take on the theme "THREE," and head over to the contest page to enter it.
Here's my Bleeding Espresso entry: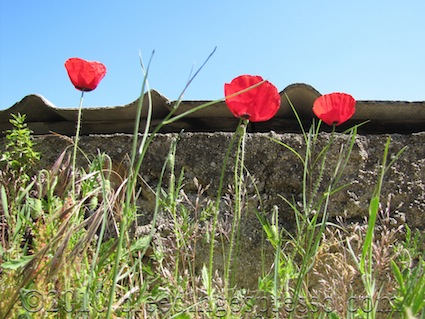 Tre papaveri rossi that happen to be located just behind the little house on the piece of land P and I are in the process of acquiring…yes, more details forthcoming on our new campagna assuming all goes well. Fingers crossed!
P.S. I also put up a "Three" photo over at Goat Berries…couldn't resist!
11 Beans of Wisdom to "Three Red Poppies Swaying in the Wind"
---