I recently learned of another heartspotter when I got this email from faithful reader and friend Dana:
Just got back from Italy. Thought I'd share a few things. The first 3 are looking out the window of my hotel in Venice. The last I found on a walk in a Bellagio neighborhood.
BTW, I've long loved hearts . . . and stars (though not Lucky Charms), so I'm happy to find them.
But . . .
I didn't notice it here . . .
Or here . . .
And then I saw it . . . and zoomed in.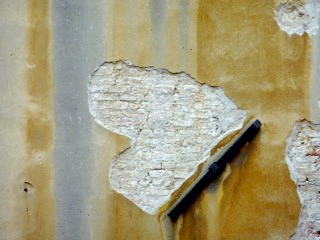 And this, on a driveway in Bellagio. Intentional, but sweet nonetheless.
Thanks so much for sharing Dana, and
Happy Love Thursday to all!
7 Beans of Wisdom to "Love Thursday: Hearts in Venice and Bellagio"
---