Today marks one year since our kid Pasqualina came to live with us. This was then: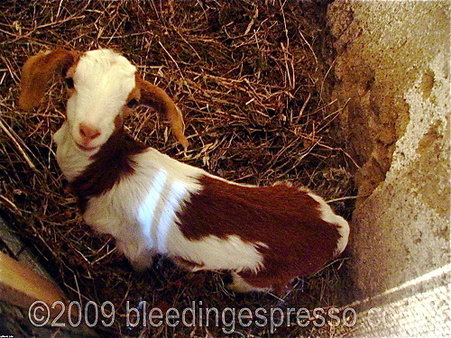 And this is now: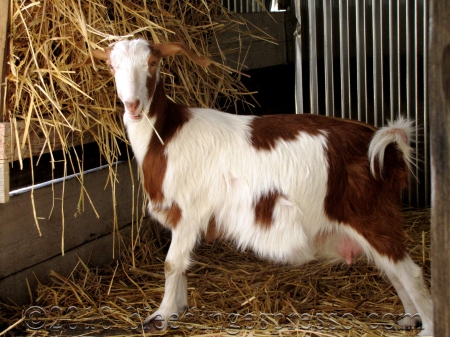 And just for fun, another from about a year ago: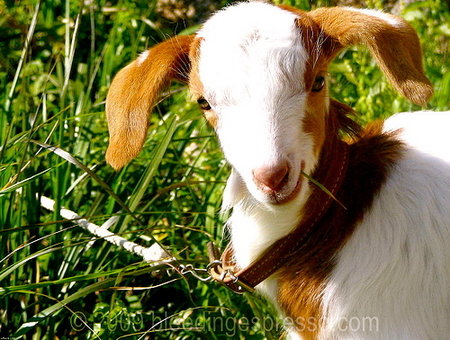 And today: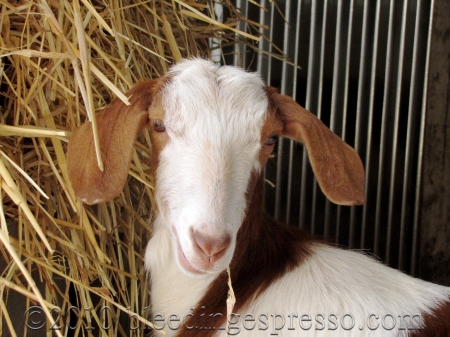 I guess I can't really call her a kid any more now that she's ready to have kids of her own. Yes, that pink you see up there on that second photo is our Pasqualina filling up with milk. We expect kids in mid-March or so, but we're not quite sure of the date of spermination (the buck was in the pen for a month).
What a year it's been…can't wait to see what this next one brings!
40 Beans of Wisdom to "One Year with Pasqualina"
---