Today is the third birthday of the wonderfully informative ExpatWomen.com, a comprehensive, global website helping women living overseas.
If you haven't checked it out yet, I highly recommend doing so.
ExpatWomen.com features the following:
1,000+ content pages
1,000+ expat women blogs
200+ readers' stories
Invaluable country resource pages
Interviews with successful expat women
Loads of motivational articles
Inspirational blog and newsletter
Ongoing contests
Helpful information for finding items abroad as well as cheap flights "home"
Much, much more!
And since it's the site's birthday, today is the perfect time to stop in, say hello, and have a look around.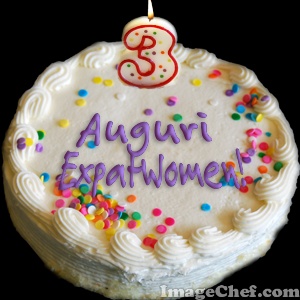 P.S. Head over to wish a Happy 3rd Blogiversary to dear Robin's My Melange as well!
4 Beans of Wisdom to "Happy 3rd Birthday to ExpatWomen.com!"
---