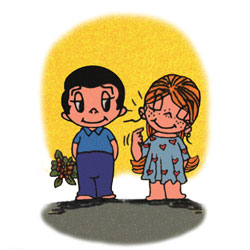 Remember those old comic strips with the adorable pudgy couple so very much in *in love*?
I used to wait impatiently for everyone in my house to read the newspaper every day so I could cut them out (my grandmother, bless her soul, took over doing this for me even after I was in college!).
I'd deposit them in a big ole envelope and then on crafty-feeling days, would pull out the envelope, color the strips in with colored pencil, glue them to color-coordinated construction paper so the colored edges framed the comic, glue the whole thing onto cardboard, punch a hole in the top, laminate them using lamination sheets (not the machine), carefully cut out the hole, and then braid a selection of three colors of yarn at the top for the tassel.
Voilà! Lovely homemade bookmarks something like these at Petitt's Creations!
Goodness knows where that stack of lovelies is today, but how fun–I just found a site where I can relive those Love Is moments!
And why am I thinking about this today?
Well because a friend in California sent me this gorgeous photo of a bookstore display window: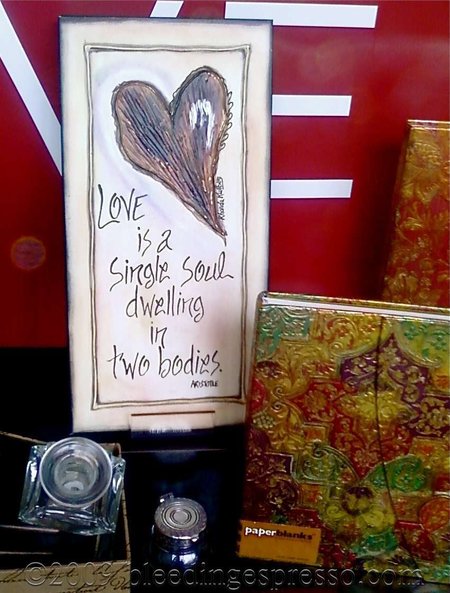 So lovely! And thank you for reminding me of some wonderful memories.
Happy Love Thursday* everyone!
*Make that Friday. This got auto-published a day late…so…
Happy Love Friday and buon weekend!
9 Beans of Wisdom to "Love Is…"
---