I've mentioned recently that P and I have a new garden spot. When we took it over about a month and a half ago, it was terribly overgrown so we spent many hours just getting it back to where it was no longer a jungle.
We pulled most of the weeds and unwanted greenery, but we also left a good amount for our kid, Pasqualina–she wanted to help out too.
And help she did, particularly one day when I spotted a cute heart-shaped leaf but was without my camera. I positioned the leaf by a lemon tree, ran home, got my camera, and came back to find this: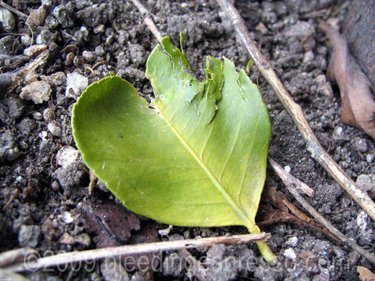 Obviously Pasqualina likes heart-shaped leaves too.
Does she look The Goat Who Ate the Heart-Shaped Leaf or what?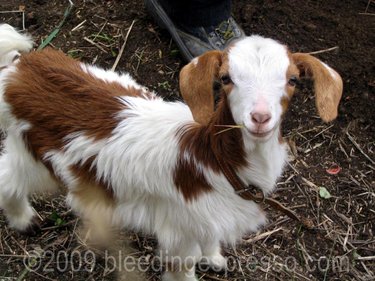 Happy Love Thursday everyone!
27 Beans of Wisdom to "Love Thursday: How to Leave Your (Teeth)Mark on the World"
---