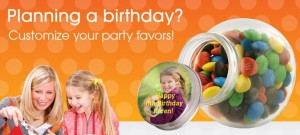 All aboard for PartyBeans!*
What are PartyBeans you ask?
They are personalized, custom party favors and gifts through the Jelly Belly Candy Company; besides jelly beans, you are also welcome to fill your gifts with M & Ms or mints.
And yes, you can order as many or as few PartyBeans containers as you like–even just one!
You can choose from pre-designed, themed graphics or include your own photo on the container free of charge.
I found out about PartyBeans.com through an e-mail from Peter Shankman's Help a Reporter Out (HARO) and ordered containers of pink and blue M&Ms for my niece and nephew for Easter–with this photo of our sweet Pasqualina on the lid: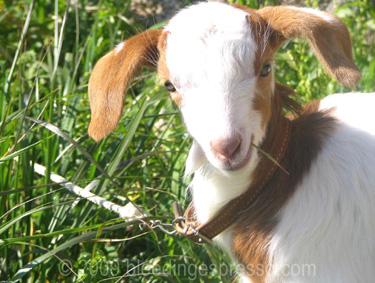 They arrived within a week and were a big hit, and this is why I'm recommending PartyBeans to you.
To be clear, I'm not receiving anything in return for spreading the word about PartyBeans; I just wanted to pass along a unique, fun gift idea…great for any occasion!
PartyBean on!
Have you ever ordered PartyBeans?
Can you recommend other personalized gift companies?
*Note in the comments that Jacques has informed us that PartyBeans only ships within the United States.

9 Beans of Wisdom to "Cool Beans! Customized Party Favors and Gifts through PartyBeans"
---