It's been a while since I've talked about our kid Pasqualina, but rest assured she's still around, bringing us kid love in new ways each and every day.
I'm happy to report she is doing fabulously–she's fully weaned and is eating a combination of feed designed for weaning time, barley, and, of course, fresh grasses. And she even drinks water now. So cute!
I know, yeah yeah yeah. You want photos. Enjoy!
Pasqualina out to pasture:
Peek-a-boo: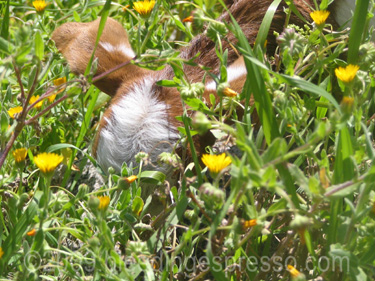 Eccola! (Here she is!)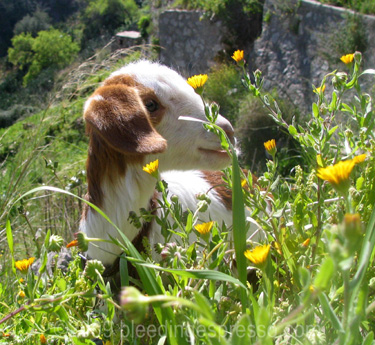 Getting sleeeeepy (YES! Goats yawn! Who knew?):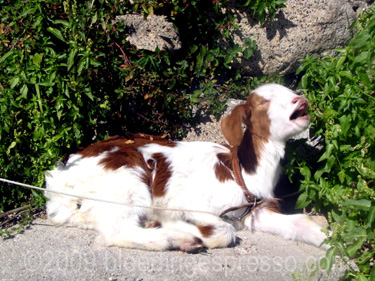 And Pasqualina taking a little snooze before we finish our walk:
So does she look like she's growing?
21 Beans of Wisdom to "A Day in the Life of Pasqualina"
---