It's finally here! P is finally entering his 30s! Woohoo!
Sorry, but sometimes being a bit older than your mate wears on you, especially when the first digit of your ages don't match. Now, finally, after two years of being the only one whose age started with a 3, P has joined me. Happy day, happy day!
And you know what else? Bleeding Espresso turns two years old today! So here are three gorgeous hearts courtesy of aussiegall on Flickr: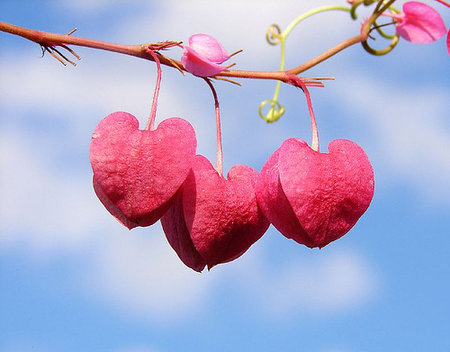 One for P, one for Bleeding Espresso, and one for all of you who visit, encourage, and inspire me to keep writing, taking photos, cooking, and smiling (not necessarily in that order). Mwaaaah!
And hey it's also Santa Barbara's day, which I've written about here at Italy Magazine.
Happy Love Thursday everyone!
*Remember to enter to win a copy of Who by Fire by Diana Spechler before 12/9!*
52 Beans of Wisdom to "love thursday: happy birthday to p and to bleeding espresso"
---