Buone feste!
1. Hearting Christmas, 2. Menagerie, 3. Stacks of chocolate chip cookies, 4. Tree topper, 5. Snowman with tree on tree, 6. Cheap but cute glittery star, 7. Candy canes, 8. View of the kitchen, 9. Peanut butter cookies for Santa, 10. Puppy in a stocking, 11. Fancy stocking the second, 12. Baby albero di Natale, 13. Nativity scene.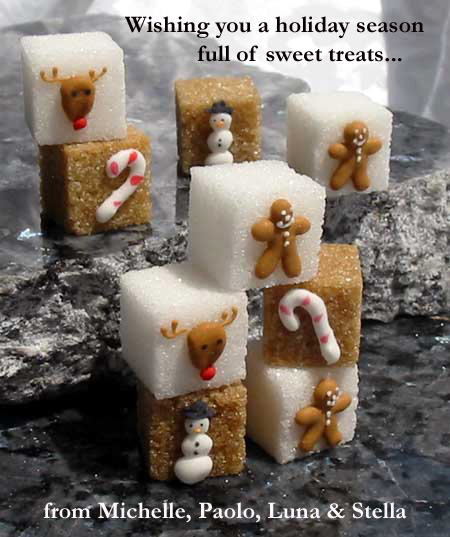 [Original photo at Old Fashioned Christmas Sugar Cubes.]
Be sure to check out all my Christmas 2008 photos on Flickr!
See you in 2009!
27 Beans of Wisdom to "christmas wishes from calabria"
---