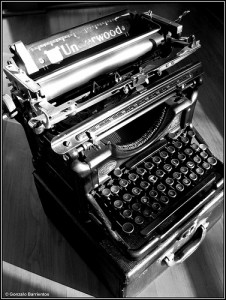 By now, you all know I'm doing NaNoWriMo this year, right? Writing a 50,000 word novel in a month? You can keep up with my word count over there on the sidebar; so far, I'm keeping up a good pace even though the election threw me off just a bit. No worries, though, since I plan to make up for it over the weekend.
[Have you seen President-Elect Obama's website, Change.gov? There's even a blog!]
But what about other writing? It's been a while since I shared links of other things I've written around the Interwebs, so here is a short list for your Friday reading pleasure (and please remember that your "stumbles" through StumbleUpon, comments, and other spreading through social media are *very much appreciated*):
Craziest Name Changes at LegalZoom.com: "In July 2008, a New Zealand court stepped in to change the name of 9-year-old "Talula Does The Hula From Hawaii" because her name "makes a fool of the child and sets her up with a social disability and handicap." This case was unique because the name was changed from the unusual to the more conventional. Usually, it's the other way around." Read more…
Thanks so much for reading!
Remember to check out Mary's recipe for apple butter (one of my favorite substances on the planet) at The Flavors of Abruzzo for this week's La Buona Cucina Americana!
Buon weekend!
9 Beans of Wisdom to "what else have i been writing?"
---