I wish I had more time and energy to sit down and write a well-reasoned, well-researched opinion piece on the Troubled Asset Relief Program (TARP) or, as we know it, The Bailout (cue scary music). Aside from not having the time, though, I'll also admit I'm no expert on this and really have no business writing such a thing–although, to be clear, I do like to think I have slightly more than a John McCain-like comprehension of the economic system.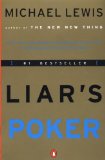 So instead of getting into the details of who deserves to be bailed out and why or why not, I want to point your attention to The End of Wall Street's Boom by Michael Lewis on Portfolio.com. In this piece (and apparently in his book Liar's Poker: Rising through the Wreckage on Wall Street), Lewis exposes something that amazed me when I was a college senior 11 years ago and that is: at that time, one of the most desired and lucrative jobs available to me fresh out of college (with degrees in English and history) was a position at an investment banking firm–a job path that many of my fellow graduates took.
In short, whahuh?
Now I'm certainly not blaming fresh-from-college kids on Wall Street for the economic mess, but I did find Lewis' piece rather enlightening about the system as a whole, and I strongly encourage you to read it. It's long and can get tedious in parts if you're not used to all the terminology, so if you find yourself drifting, take a break, do something else, and come back to the article. Seriously. This is worth reading.
Right now, all I can muster in terms of an Op-Ed is this: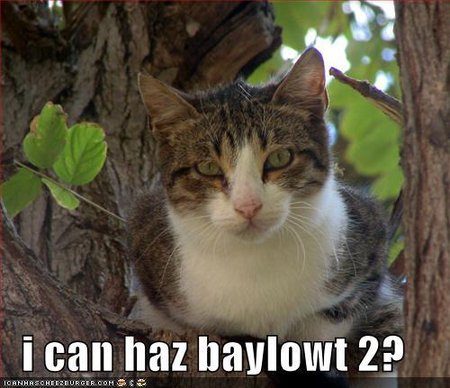 More suggested reading:
So what do *you* think about the bailout?
21 Beans of Wisdom to "step right up! bailout line starts here"
---