Weddings are normally a big affair in southern Italy–think several *hundred* people invited–but sometimes couples choose to get married just in the comune in a simple ceremony. In mid-August, we had one of those here in the village, and this is what was left afterwards.
Lots of (heart-shaped) confetti: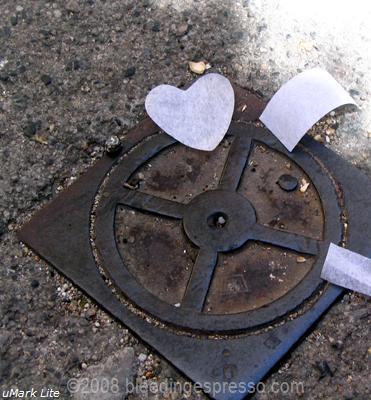 Candy on the street:
And one little girl doing her part to clean the place up:
Yes, she's using her skirt to hold the candies:
How cute is she?!
Happy Love Thursday everyone!
26 Beans of Wisdom to "love thursday: remnants of a wedding"
---