Finally, finally we got rain yesterday.
Starting around noon just as I was peeling garlic to make this for lunch, it began to storm and continued for a good two hours with lightning, thunder, the works. I unplugged everything as a precaution, which turned out to be a good idea because we did have a power surge and lost power for a few hours after the storm.
So what was a girl in southern Italy without electricity to do on a rainy late August afternoon? Why, make a cup of mint tea and grab the latest book sent to her by a most lovely, generous blog reader: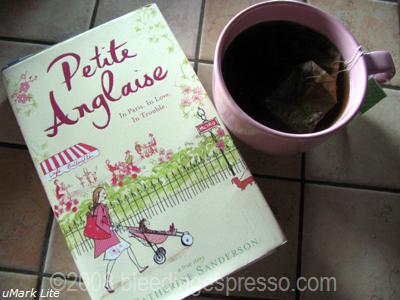 Grazie mille Andrea!
Do you read Petite Anglaise, the blog? You should.
I'm *loving* the book as well, I must say. Ms Sanderson is simply a brilliant writer, but don't take my word for it. Check out her blog, and then after you emerge from hours of reading through her archives, order her book.
So I read another 100 pages or so in this charming book that I'm finishing way too quickly and in between chapters, peeked out the balcony doors and used the zoom on my camera to take photos of some pink flowers (don't think I wasn't thinking of you, somepinkflowers!) that were passing the time catching raindrops.
And to think I was lazily reading and sipping tea while they were out there working so hard.
When was the last time you got rained out?
What do you do when you're without electricity?
Buon weekend!
*
Subscribe to my Book Reviews feed — book reviews ONLY, which aren't published to the main feed — by visiting Feedburner.
28 Beans of Wisdom to "Petite Anglaise by Katherine Sanderson"
---