Yes my niece and nephew were born just a week (and three years) apart, so that meant combined birthday parties in their younger days. I've been in the reminiscing mood lately, thinking about those fun family times, and I remembered that I actually had some photos stored on the computer.
I thought it was about time to get them up on Flickr, and since I know my niece takes after her Aunt Shell in loving to look at family photos, I'll share them here too for her birthday today.
This is the three of us at their 2002 birthday party:
And here is Mia with my mom, her Nana, around the same time: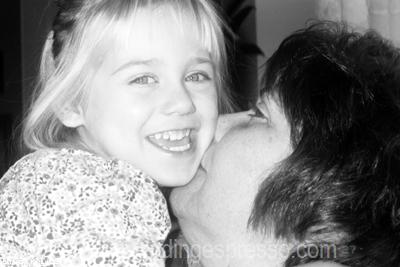 Definitely one of my favorite photos of all time.
And these are all from the last time I was home between February and June 2004, during which we played around with the webcam quite a bit:
Happy Birthday Mia!
I hope to be there for more eskimo kisses and fishy faces very soon.
Happy Love Thursday everyone!
17 Beans of Wisdom to "love thursday:
happy birthday mia!"
---