Want to know what it was like to have my mom here for a month?
Well for starters, there was a lot of this–as always when we're together:
My mom is truly my best friend.
And there's no one in the world I laugh more or better with.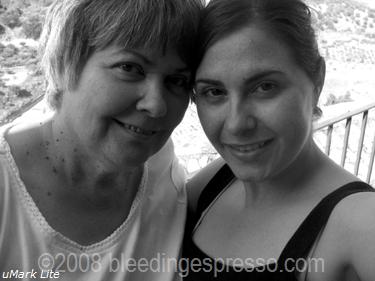 I can't wait until we get to hang out together again.
Happy Love Thursday everyone!
Hope you get to hang out with whoever makes you laugh the most.
P.S. Pardon the lack of make-up or general physical preparation;
we were far too busy having fun to worry about such things.
57 Beans of Wisdom to "love thursday: photo shoot with mom"
---