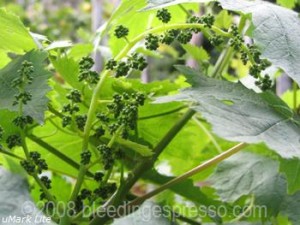 So here we are for the second half of my answers to questions that were asked a very long time ago. The first part is here in case you missed it, and remember you can add your own questions for a future edition in the comments.
These questions all have to do with my life here in southern Italy, more or less; throughout the post, I've placed (gratuitous) photos that I've taken over the past few months that are on my Flickr account–are you my friend over there?
What about on Twitter?
Facebook?
Come join the fun!
(1) Beatriz of Suitcase Contents wrote: "I know P does not read your blog, does he really know how smart you are? and Do you feel you are the 'same' when speaking, writing in Italian? I guess this makes it two questions, sorry."
No need to apologize for a two-parter when this just might be the most flattering question I've ever been asked–thanks Beatriz!
First, does P know how smart I am? Can I answer that without sounding a tad conceited? I'll try anyway.
I would say that it is difficult for him to understand just what is going on in my head, particularly since I've had trouble expressing that in the past. As time goes on, though, I would imagine he's getting more of the real, true me, though.
There are ways that intelligence transcends language, so I think even from the beginning P knew that I was, for lack of a better word, "smart." For one, with his friends and family, he often praises the way I've picked up Italian and Calabrese without any formal lessons, so that's always nice to hear from him.
Now that I can communicate my ideas more fully, he can also get a fuller picture of all the crap I've stuffed into my head, so there's that as well. Then there's emotional intelligence, and he often expresses his, I don't know, admiration for what I've done, i.e., leaving behind certain people and things and adopting a new life and lifestyle.
So I'd say that, just as in any relationship, he's learning more about me every day, and I would hope that I'm making a good impression regarding my intelligence as well as other positive qualities.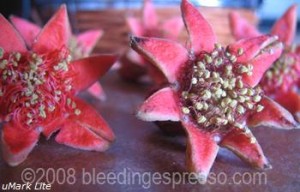 Now, do I feel the same when speaking, writing in Italian? Hmm…not exactly, but the two of us are getting more in sync all the time. I think and dream in Italian, so it's getting harder to *not* be myself in this once foreign language–which is a good thing!
But how do I feel different? Well, in a lot of ways I'm more direct in Italian. This phenomenon began, I think, because I didn't have enough Italian words in my vocabulary to sugarcoat–quite ironic since the Italian way is just the opposite! Now even with more words at my disposal, I've just kind of kept that up, so I still get to my point rather quickly and prefer to say things only once rather than over and over and over. Not that *all* Italians do that, but . . .
I do seem to find it easier to express anger/frustration/strong emotion in Italian; I think maybe I can almost disassociate myself from the words, which can be a dangerous thing, so I do try to watch that.
For those who don't speak a second language, the best I can describe this feeling is the difference between saying things in person and writing them over email; there just seems to be a level of security with email, doesn't there? That's kind of how I feel in Italian sometimes, if that makes sense.
(2) Romerican of I Heart Rome? asked about shacking up in southern Italy and whether there have been any raised eyebrows or worse.
Surprising even to me, I haven't had any backlash, negative comments, etc., about living with P and not being married from anyone–including his parents. In fact, there are quite a few young (native) couples around that have children and aren't married.
Granted I don't know what they're saying behind our backs, but hey, what I don't hear can't hurt me!
(3) Eryn of Eryn Chandler's Weblog asked how many people live in my village and whether it's "a community where everybody knows everybody and are all into each other's business?"
There are about 350 souls up here in the village, Eryn, and, um, yeah, you could safely say that everyone knows everything.
Or as someone once said to me, "Every window has eyes."
P and I do manage to keep some semblance of privacy, though, as we're both pretty tight-lipped in general (we don't talk about us outside of us *at all* not even to his family) so this grapevine stuff doesn't really affect us very much personally.
(4) And finally, Vivi of Dispatches from France asked: "Do you have distant relatives living in Italy and have you either made contact or keep up with them?"
Great question! I came here knowing that there were some *very* distant relatives who have moved north, but I still haven't been in contact with them. Right here in my village, though, through a community effort, we believe we've nailed down a branch of the family from my great-great-grandfather's brother, although we're still not totally sure.
The actual bloodline doesn't seem to matter anyone, though, as this lovely family certainly thinks of me as another cugina. And one of my "relatives?" She looks like a perfect cross between my grandmother and great aunt (my grandmother's sister). Kinda creepy, a lot cool.
More questions? Bring 'em on in the comments!
26 Beans of Wisdom to "(almost) everything you always wanted to know about me (part the second)"
---