Like most gals, I love getting gifts.
P's not the best at giving "real" gifts even on birthdays and holidays, but lucky for both of us, I love gifts the most when they are out of the blue and for no reason at all other than "I was thinking of you" like this seashell: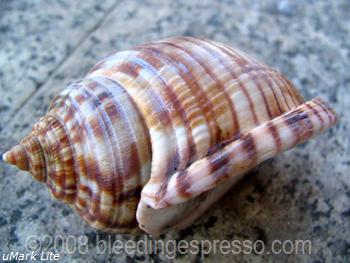 Because P remembers that "conchiglia" means "shell" in English…
Seashell…Mi-chelle…get it?
Happy Love Thursday everyone!
28 Beans of Wisdom to "love thursday:
tokens of love"
---